Some days are so full that when I think back to the morning, it's hard to convince myself it was just one day!  That's how it's been!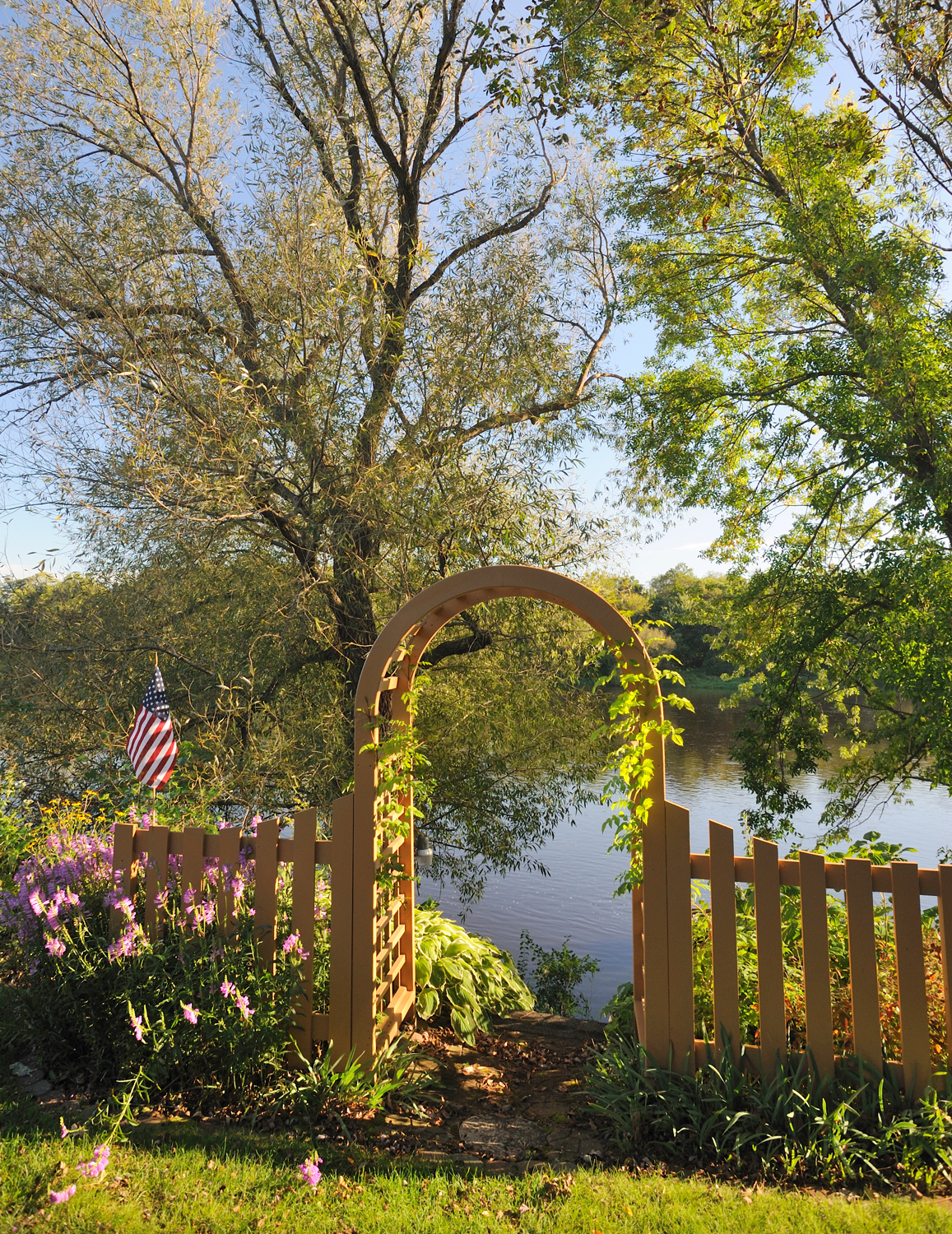 I left the quiet, friendly town of Elk River after two easy, delightful days with my new friends Jim and Pat Rossman. They live in a little piece of heaven right on the river– this is their back yard – and they kindly shared it with me!  Jim is a knowledgeable river historian who brings the past to life with his tales. Spending time with new friends who have the Mississippi in their blood feels more like reconnecting with old friends. I'm sure I will see them again!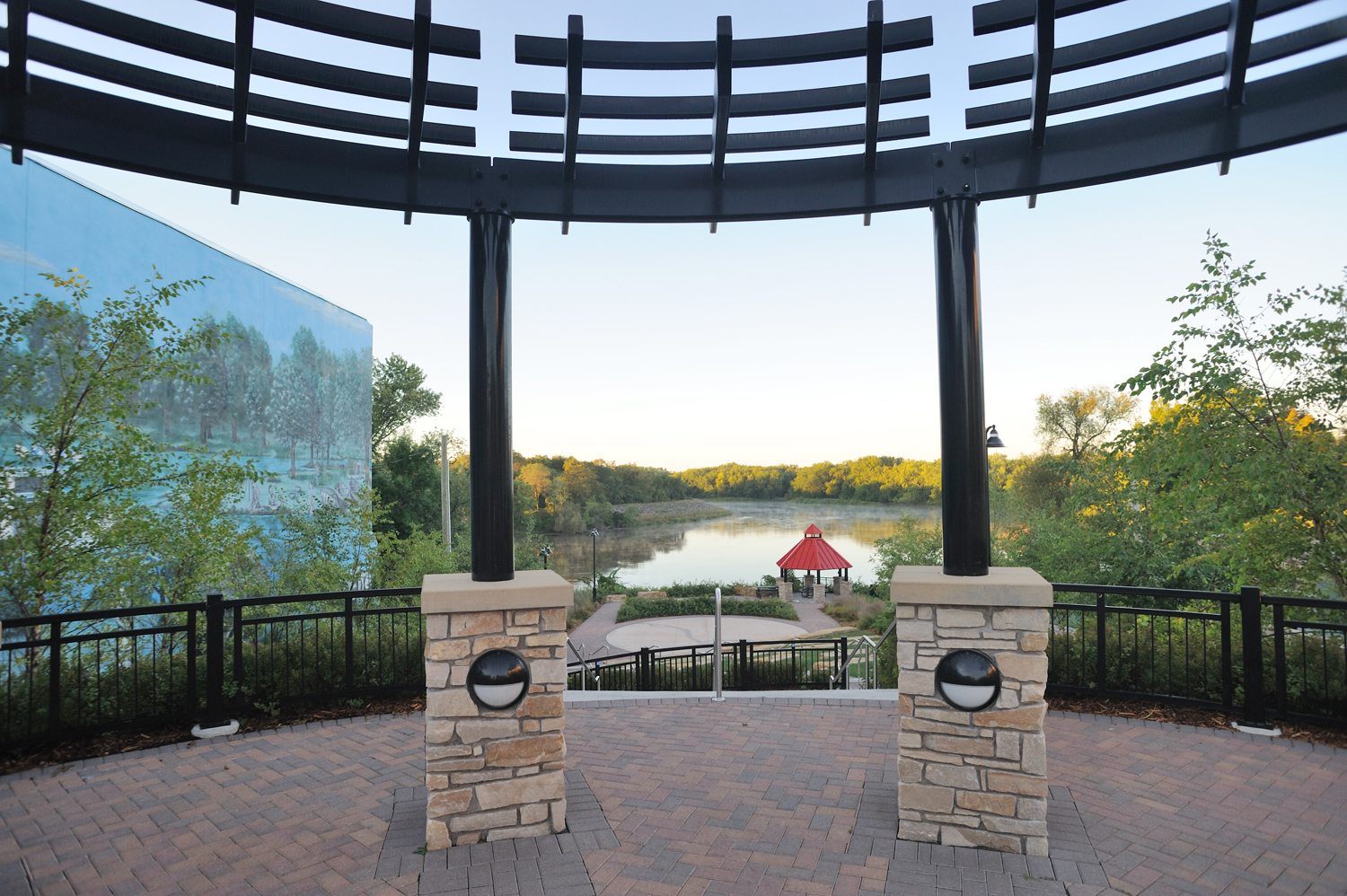 The town of Elk River, like many in this area, celebrates its identity as a river town in a downtown park where people and river come together for picnics and summer concerts.