When I learned that a raindrop falling into the headwaters of the Mississippi in Minnesota would travel the River for 90 days to reach the Gulf of Mexico, it seemed that every cell in my body came to full attention! I knew in that moment that I would make a 90-day road trip, following the River from its source to the sea, while keeping pace with a raindrop that I would call "Serendipity."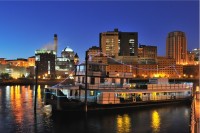 People all along the River offered lodging, often in unique places that let me slide body and soul into the heritage of a region. There was a secluded fisherman's cabin, a trendy downtown loft, a tugboat converted to a B&B, the master suite in a plantation mansion and a sharecropper's cabin. Once, I was actually handed the keys to a 30-room mansion and told it was mine for the weekend!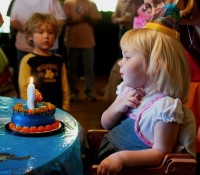 For 90 days, I wandered back roads through the heart of America, with nothing planned other than where I would sleep at night. I met people everywhere – in farm fields, cafés, on their porches and even while stopped for road construction, who invited me into their lives. I went to dances, birthday parties, a wedding, neighborhood barbeques and festivals. I was taken to meet Aunt Betsy, home to dinner and out on the River in boats of all sizes. Doors were opened and opportunities were created that I could never have scripted.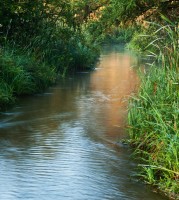 As I followed the River on its nearly 2,400-mile journey, I watched it grow from a stream so tiny that I could touch both sides with a canoe paddle, into a massive, sprawling force of nature. I passed through profound changes in climate, geography, cultures, accents, foods and lifestyles. Yet, throughout all the changes, the essence of the Mississippi and her people never changes.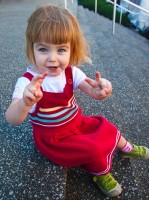 The River itself has a powerful presence that is easy to feel, but difficult to describe. The people, from north to south, are the beautiful soul of this journey. They are welcoming, inclusive, playful, curious, colorful and authentic. There is two-year-old Hazel, who plops down beside me to show me her green shoes, and 87-year-old Marshall Bouldin III, who moves me to tears when we talk about art. There is a north woods adventurer, a Southern Belle, a "river rat," a Delta Blues man and a pixie-like nun.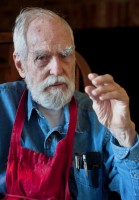 Roadtrip with a Raindrop is a celebration of America and of the simple moments that make life an adventure. Within its 240 pages are 55 stories, with nearly 200 full-color photographs – some are funny, some thoughtful, some about the history of a place, or a person encountered or some crazy, wonderful experience. The words and images arise together, to take you on the roadtrip of a lifetime.
So, come along! Leave your agenda and your stress behind as we travel at the pace of a raindrop and rediscover the fine art of letting life happen. I promise your heart will be lighter!
Gayle