Last night, after listening to the Surgeon General telling us to brace for what will possibly be "one of the worst weeks of our lives," we decided to leave it all for a while and follow Christopher Robin through a magical door at the base of a tree into the land of Poo, Piglet, Tigger, Owl, Eeyore and friends. No one in the Hundred Acre Wood has ever heard the word "coronavirus." Thanks to Disney and Netflix, for a blessed two hours, we accompanied a grownup Christopher as he found his way back from stress, worry and complication to innocence and a clear seeing of what really matters. We laughed, chuckled, smiled, teared up and felt our own stress and worry melt away.
This morning, as I do every morning, I left early for my own magical woodland. I am extremely fortunate (and I do not take it for granted!) that close to my home is a lovely urban wood. The trail follows the lake shore a while and then winds through a small but diverse and beautiful forest. Because I am there early, I can often walk the nearly three mile path without encountering another human. I have done this hundreds of times and yet, each time is brand new. I am reminded of a favorite quote from Heraclitus, "No man ever steps in the same river twice, for it is not the same river and he is not the same man."
Because some of us are not physically able to do such a thing, or perhaps live in the middle of a city where such a place isn't available, or simply don't have time because you are working or caring for others, I'm inviting you along on this morning's walk.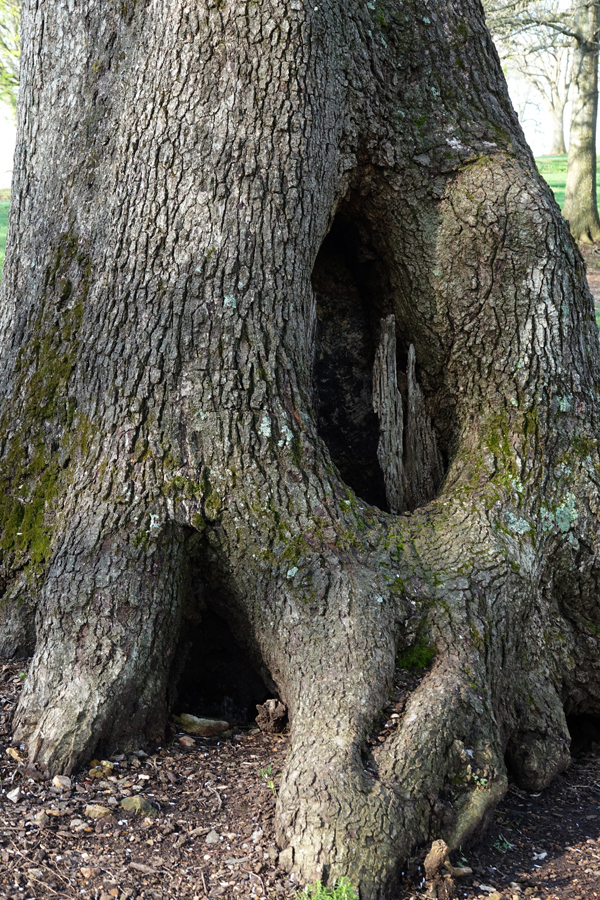 Here is my favorite tree.
I call her "Abuela."
Many times I have leaned into her and felt welcomed and comforted.
It only takes a smidgen of imagination to see an open door and a window.
Let's go!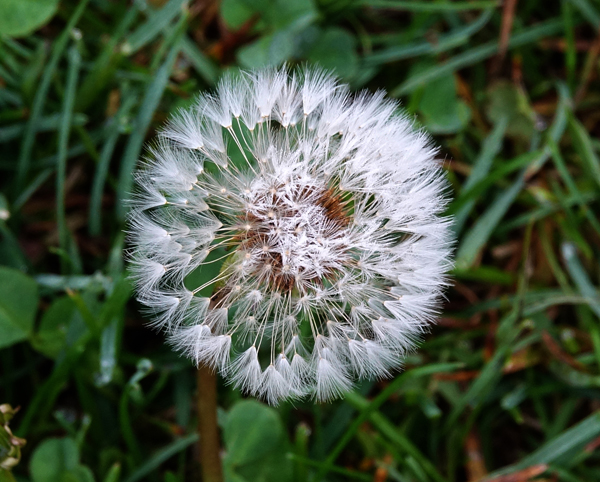 Humans call this a weed.
But look at that perfection.
Hundreds of snowy white starbursts
ready to take flight in the breeze.
I pass by gently.
I bet it will be gone tomorrow.
Up the hill into the trees. I feel a familiar shift in me.
What every schoolchild knows is that trees, and all plants, take in carbon dioxide, toxic to us, and give back oxygen, which is necessary for our life.
Is it any stretch then to understand that on a more subtle level, they take in dense, negative energy and transmute it – giving back lighter, healthier energy? We have always known this intuitively.
That's why we feel good here. I notice my shoulders relax and I am breathing deeper with every step.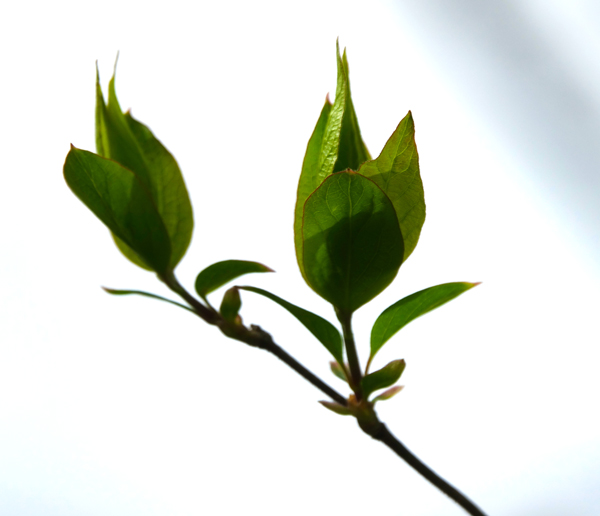 I walk slowly and gently, not looking for anything but being open to everything.
Everywhere Life is rejoicing with the coming of spring. It's fresh, new, vibrant and bursting with potential.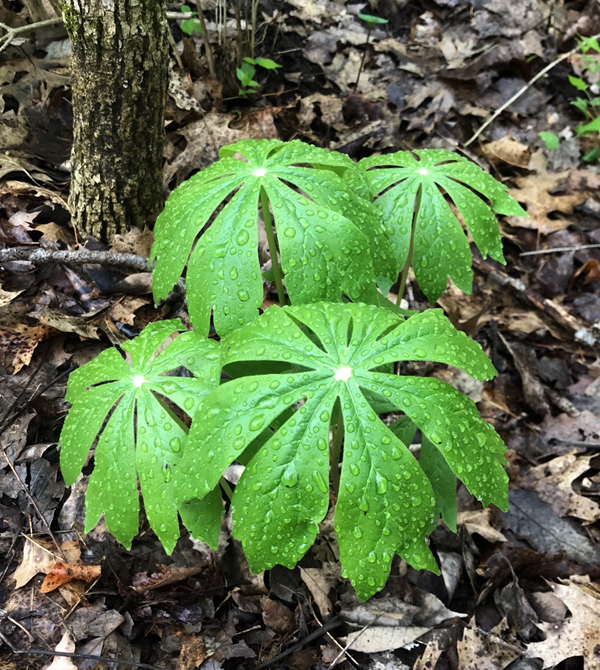 The first mayapples of the season,
where yesterday there were none
Fairy-sized umbrellas, wet with the morning mist.
And here…almost hidden from the path…a fawn lily!
Graceful while petals, streaked with lavender, sheltering a golden stamen.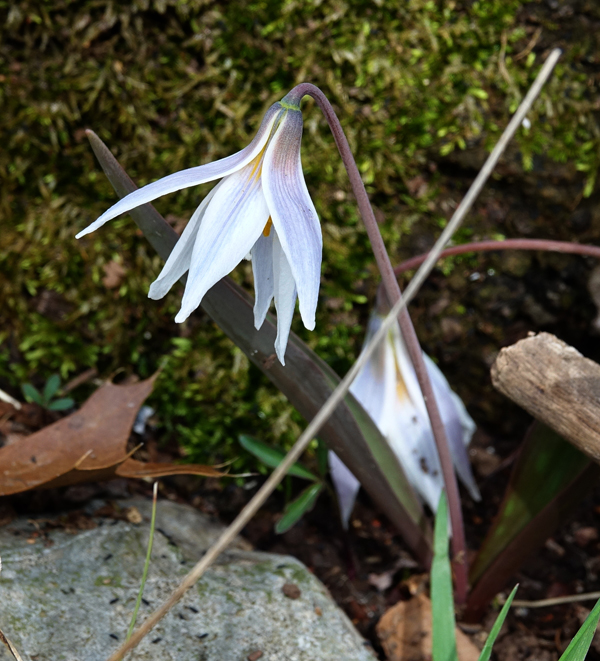 And just when I think the show is nearly over…what is this??
If you know, please post it! It is HUGE, magnificent fungi growing from a downed log with skin like a toasted tortilla and a well in the center with a pool of water.
The larger one is at least 14 inches in diameter. It's amazing!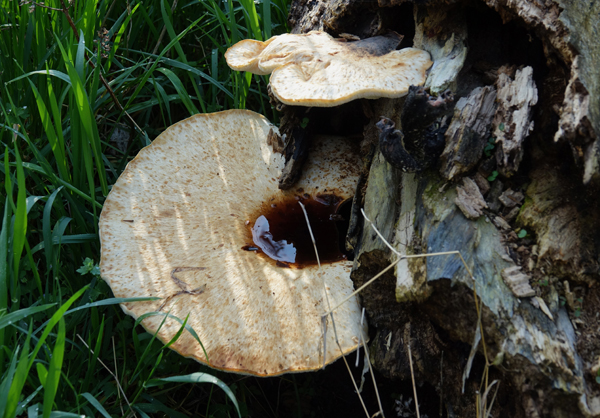 Everything about our familiar human-constructed world is in chaos now, shifting beneath our feet faster than we can comprehend. We look to "experts" for comfort, for predictions, but the truth is no one knows. We do our best to protect ourselves and our loved ones, but it can feel this invisible virus is lurking everywhere, waiting for us to let down our guard or make a mistake. It is confusing and frightening.
Now, more than ever, we need each other and we need the reliable, confident perfection of the natural world. Life knows exactly what to do, and is going right on doing it, without any fear or hesitation. It is a great comfort to know that. At a time when we cannot gather with loved ones, cannot give and receive warm hugs with friends, cannot do so much that we took for granted, there is still much we can do. We've all watched creative ways to be connected blossoming like the spring. Love can't be squelched – it just appears in new ways.
I encourage you to let Nature nurture you and love you as well – in whatever way is possible.
Thanks for walking with me today.
Love,
Gayle