Hi my Friends!
It's been a bit of a quiet spell on this blog, but, believe me, there is LOTS going on!
It's a BIG day for our little raindrop today. The cover of Roadtrip with a Raindrop is being revealed! Here it is – I hope you like it! And I would love to hear your comments!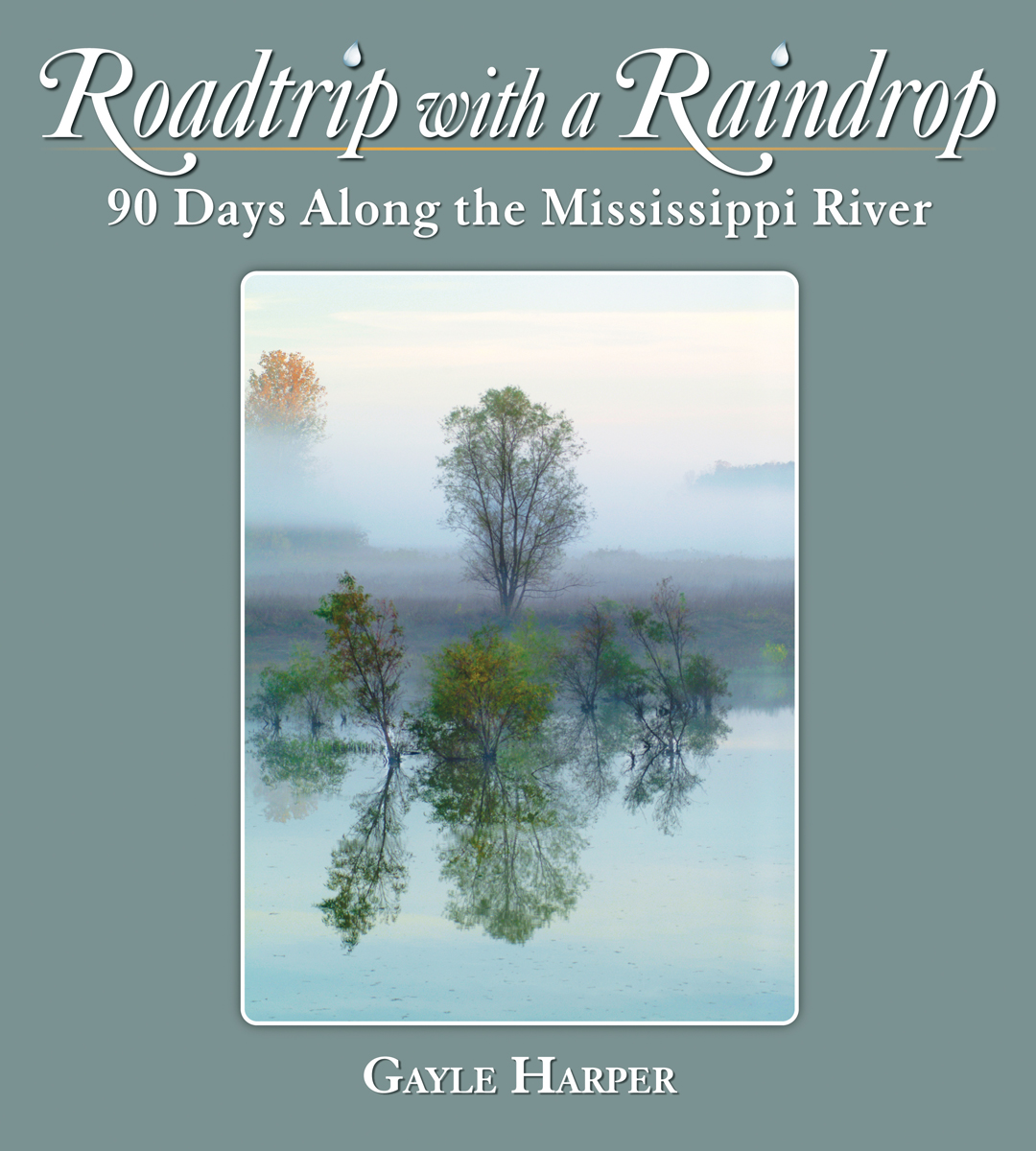 The book will be 10″ tall x 9″ wide – and, if all continues to go well, we should have them in hand before Thanksgiving!
It was just revealed on the Author Facebook page as well and it's getting rave reviews over there – come check it out at  https://www.facebook.com/GayleHarper.MississippiRiver
Thanks, once again, for traveling with us! I truly appreciate you!
Love, Gayle