There's something exhilarating about BIG skies – when I can stand in one place and see it from horizon to horizon, I think I can imagine how that hawk feels soaring above these Iowa cornfields. This morning's sky is filled with pillowy clouds rolling in great waves across a background of October blue. Stretching in every direction is an endless sea of corn stalks swaying in the breeze, golden brown now, their work completed. At distant intervals, farmsteads dot the sea like emerald islands, with house, barn, sheds, and garden surrounded by trees, their tips showing the first tinge of fall. It seems to open up my chest, letting me stand taller and breathe deeper.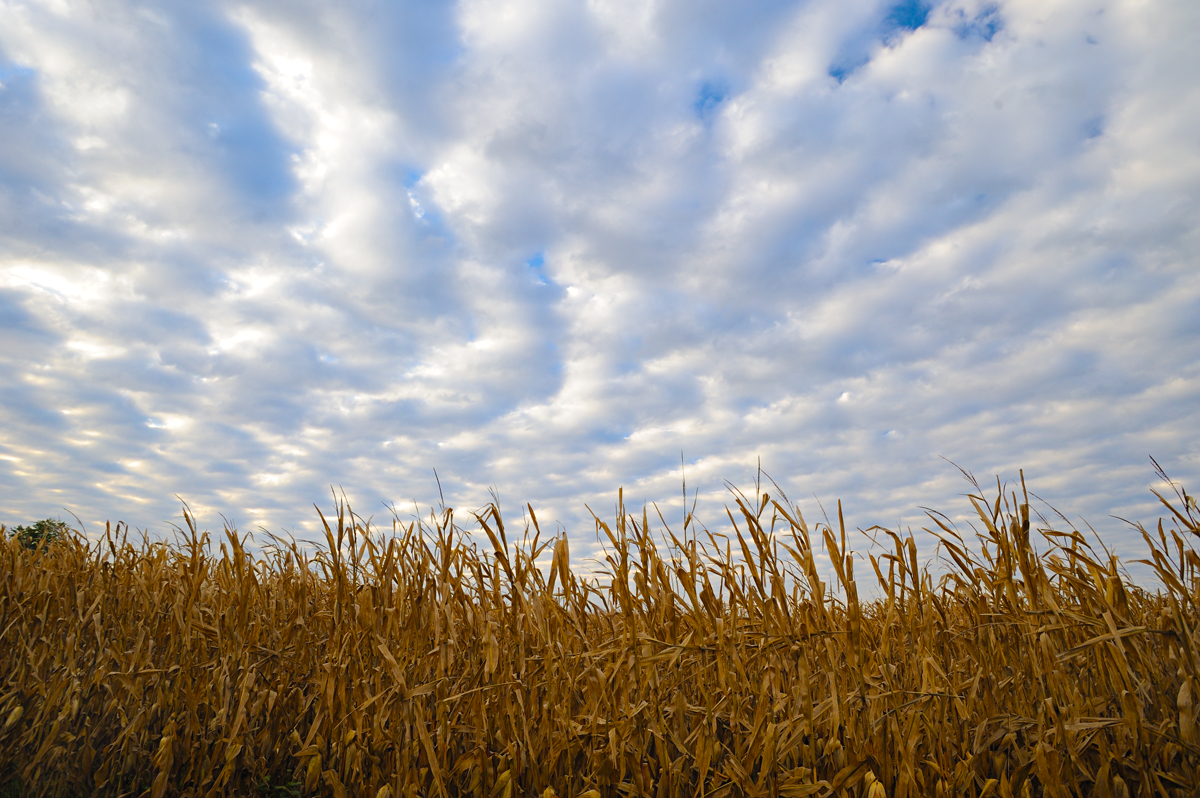 The charms of the Mississippi Great River Road are often subtle – instead of clamoring for your attention, these River towns often seem to wait for you to settle in and be quiet a bit. Then, in their own time and in their own way, they begin to lead you somewhere or tell you a story.
I know nothing about Burlington, Iowa, except that a few people have mentioned Snake Alley. I don't quite get what that is, so I start there. It turns out to be a brick street, reminiscent of San Francisco's Lombard Street, that squiggles its way down a very steep hill. It was built in 1894 to provide more secure footing for horses negotiating the hill during Iowa's snowy winters. It did that, it seems, at least on the downhill trek, but after enough horses and riders took a tumble on the way up, the city fathers declared that it would become a one-way street and so it remains today.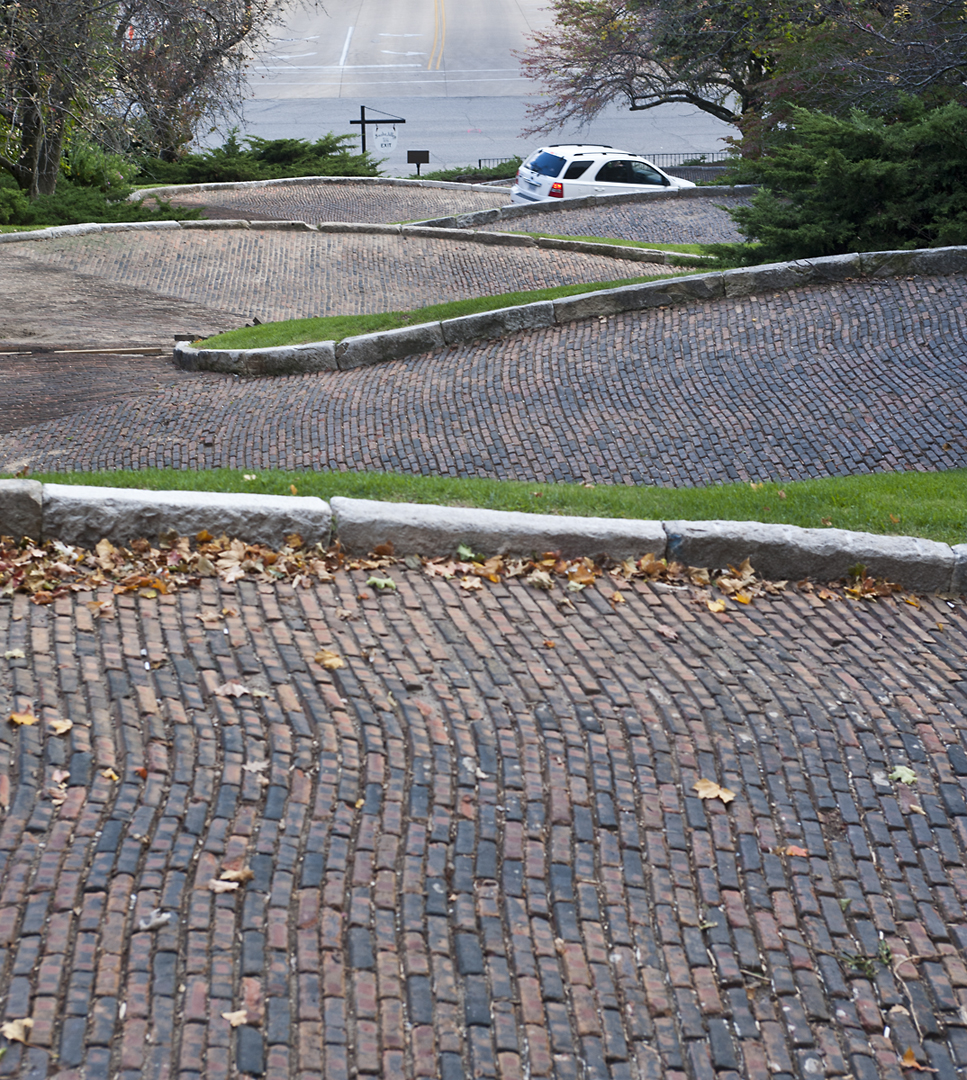 As I'm getting my shots, there is a friendly "Good morning," from a woman out walking her dog. In the unguarded, interested way of so many Iowans, she wants to know where I come from and what I am up to, so we stand on the sidewalk chatting. I've come on the perfect day, she tells me, to sample the German culture of the region and I absolutely must go to the Oktoberfest on the River. There will be a Polka band and dancing, German potato salad, brats, sauerkraut and plenty of beer. Now, truth be told, I'm not very fond of brats or sauerkraut (I think it helps to grow up with those things), but I love being where people are having fun, so I wouldn't miss it.
Its early afternoon when I arrive, but the beer is flowing and the band is playing. People recognize me as being "not from here" and several immediately offer beer, food and conversation, so I join a table of revelers. There aren't many grown-up dancers yet, so the floor is the domain of blonde, porcelain-skinned little girls twirling, stomping and giggling with full-out abandon.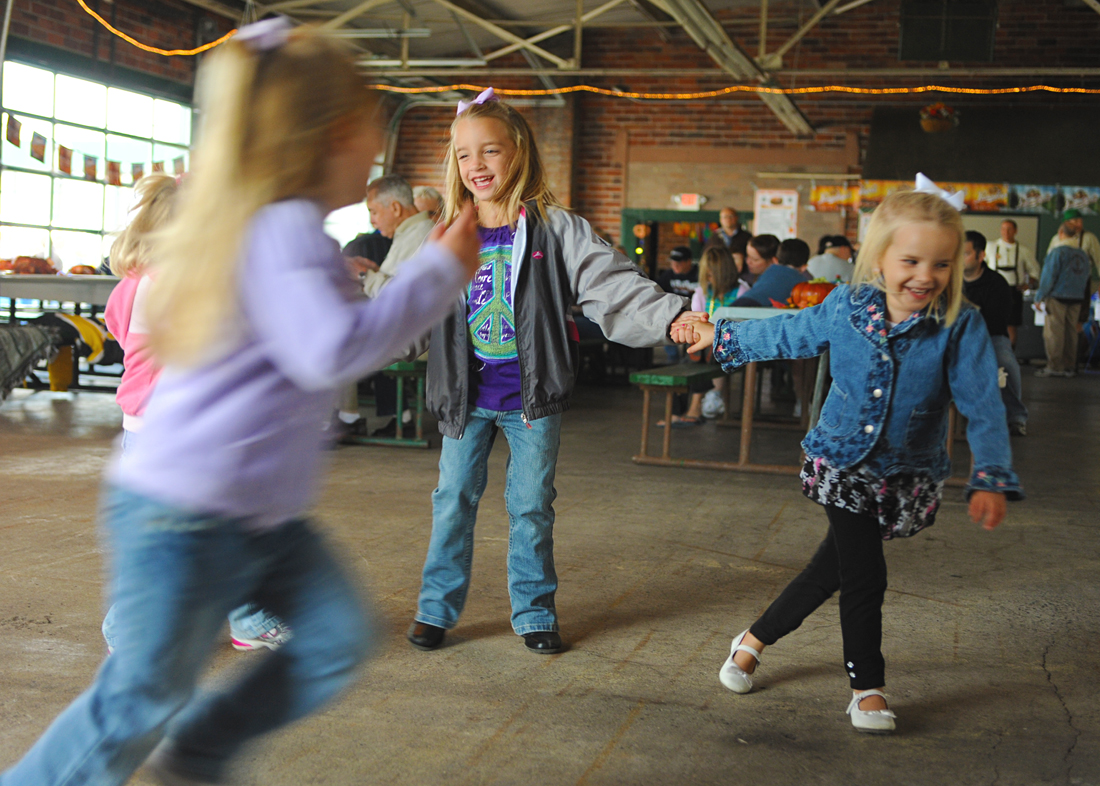 A strolling, lederhosen-clad musician dubbed, "The Happy Bavarian" is teasing people and playing with the little ones.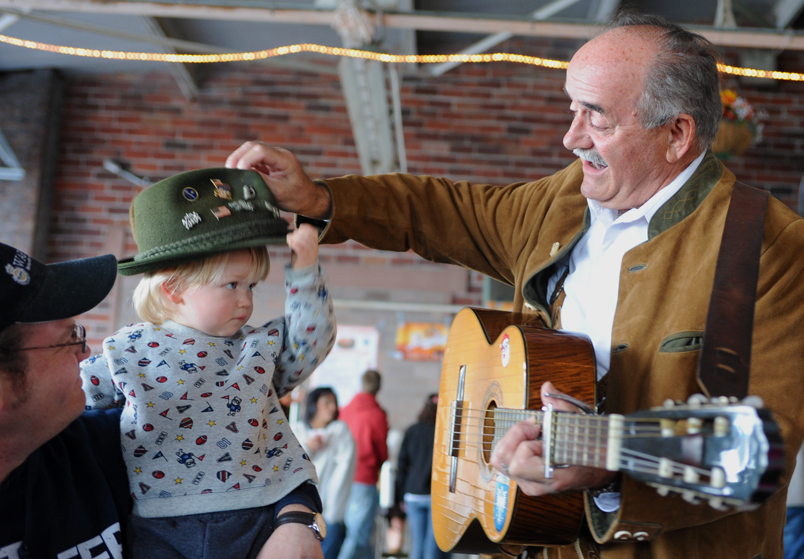 He sings and plays his way into the food service area where he disrupts it all by flirting with the help. Peals of laughter follow him.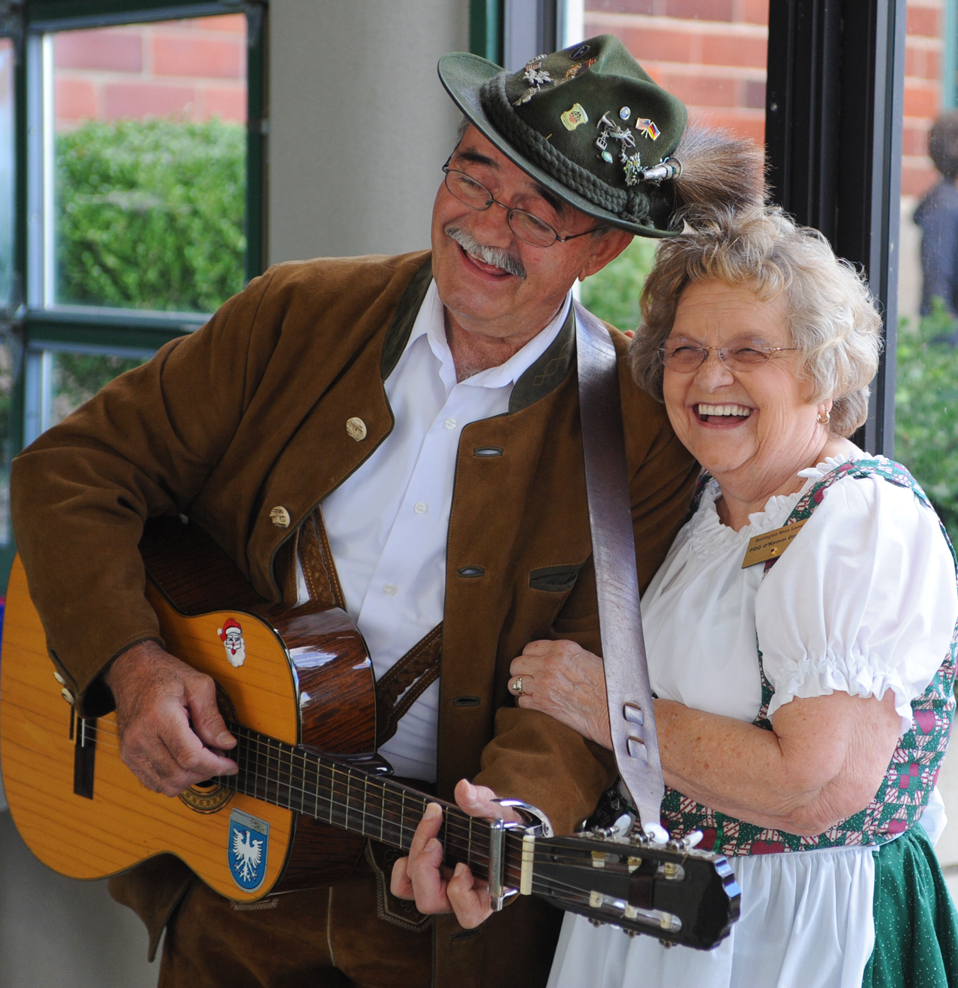 The band downshifts and starts a slow, melodic ballad. The girls on the dance floor snuggle close to one another, smiling serenely and swaying back and forth, much to the delight of their audience. I hurry out to photograph them and when I look up, I see tables full of beaming faces, everyone smiling as though they are the proud parents.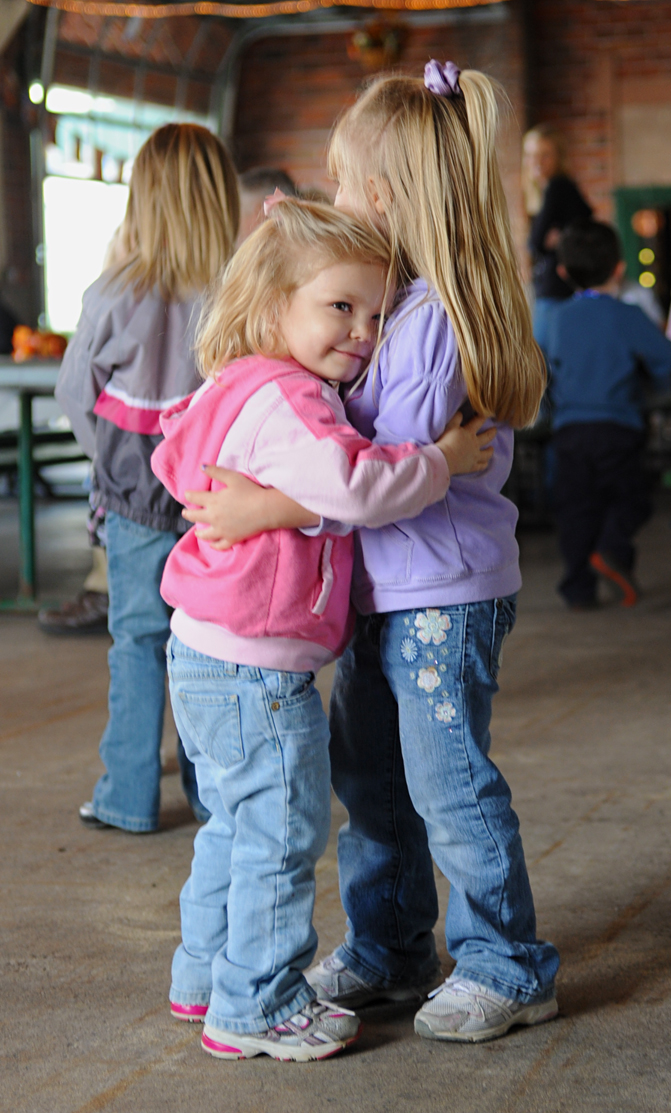 Much is said about separation, loneliness and alienation prevailing in today's society. Here, surrounded by music and hearty laughter, watching innocence on the dance floor and warm openness everywhere, I wish that this moment could be shared with all who need it.
***
P.S. – Lots of new folks are joining the "raindrop journey" – welcome! If you haven't done it yet, I hope you'll sign up to be notified when new posts go up! There's a box on every page where you can enter your email or sign up via RSS.  Thanks for traveling with us!