Bulbous, heavy clouds split wide open yesterday, just after I climbed down from Randy Rivere's tractor and left his sugar cane field. (ah, but that's a story I'll save for another day…) In the 24 hours since then, it has poured unabated, in a way that makes you forget that sunshine ever existed. Thunder builds again in the distance, rolling toward me, flattening the air as it comes, until it presses down on my little cottage. I huddle into my jacket and cradle a cup of dark chicory coffee, inhaling its woody scent. Enormous, shimmering leaves reach onto the porch and flap in the wind like elephant's ears, while everything else dances like a scene from Fantasia.
Through the torrents, I can just make out one white pillar and one shuttered window of the Houmas House Plantation mansion, a jewel in the collection of magnificent antebellum homes that line this south Louisiana section of the Mississippi Great River Road. A sudden, wet gust makes me shiver and convinces me it's time to move inside. I have caught up on emails, backing up photos and posting to the blog and I am content now to do no more than snuggle into the cloud-like bed and watch the shadows made by a row of candles ripple across the ceiling. I drift in and out of awareness, riding the waves of the storm.
When it finally stops, just at sunrise, the silence jolts me awake. The earth laps up the puddles, everything that can croak or sing does so and the squeaky-clean air intensifies every color. I prowl the grounds with my camera and then join in a tour of the ochre-colored, 21-room mansion – and that's when I meet Judy.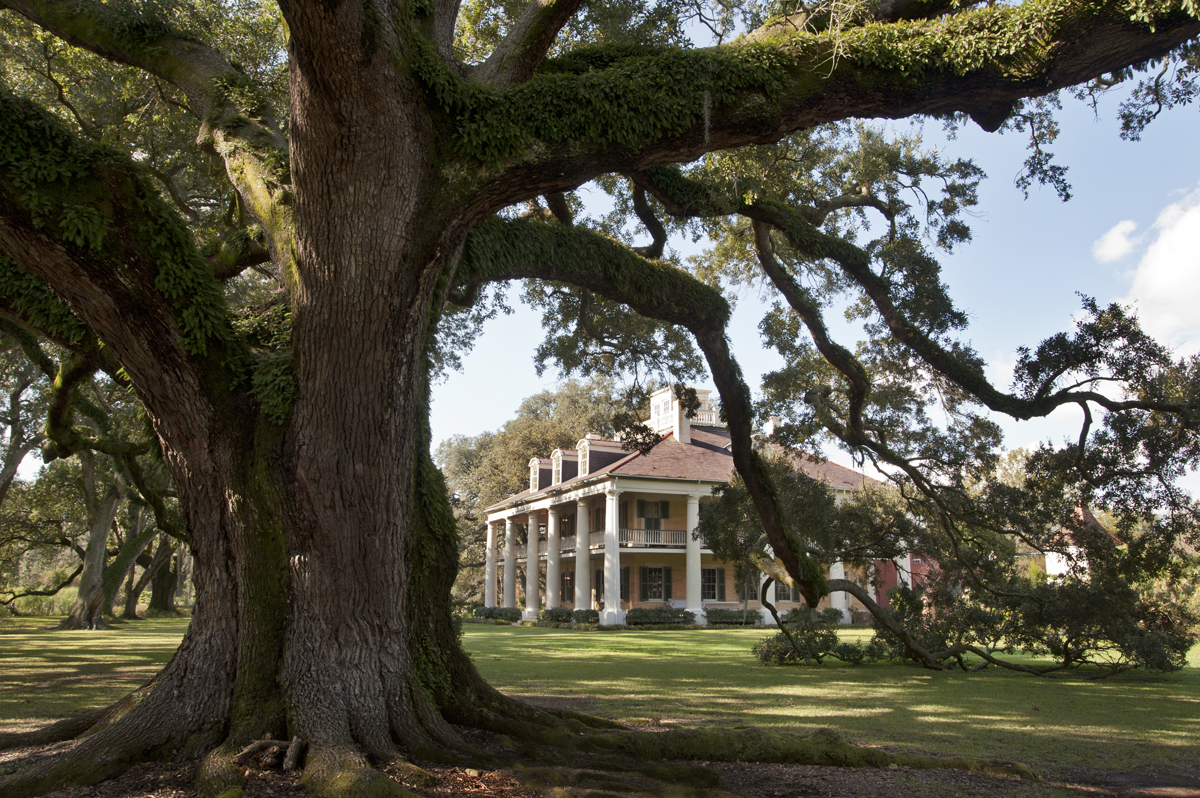 She is our tour guide, but unlike any you have ever had. She doesn't just describe the history of the house, she animates it with a dozen different voices and accents. She sits down at the 1901 Steinway grand piano and accompanies herself in a rendition of "Desperado" that makes us beg for more. In the gentlemen's parlor, she picks off a hustler-worthy shot at the billiard table without breaking stride in her narration. Twice, she leaves our small group doubled over, howling with laughter as she drops a quick-witted zinger, nods and walks away.
When the tour ends, the others drift away and Judy and I linger in the kitchen, chatting. When another tour group comes through, we take our conversation to the verandah. She tells me stories of her life, growing up in rural Louisiana as the child of a minister and then moving to inner city Detroit when her father took a church there. Some of her stories make me laugh until the tears roll and some make my heart hurt.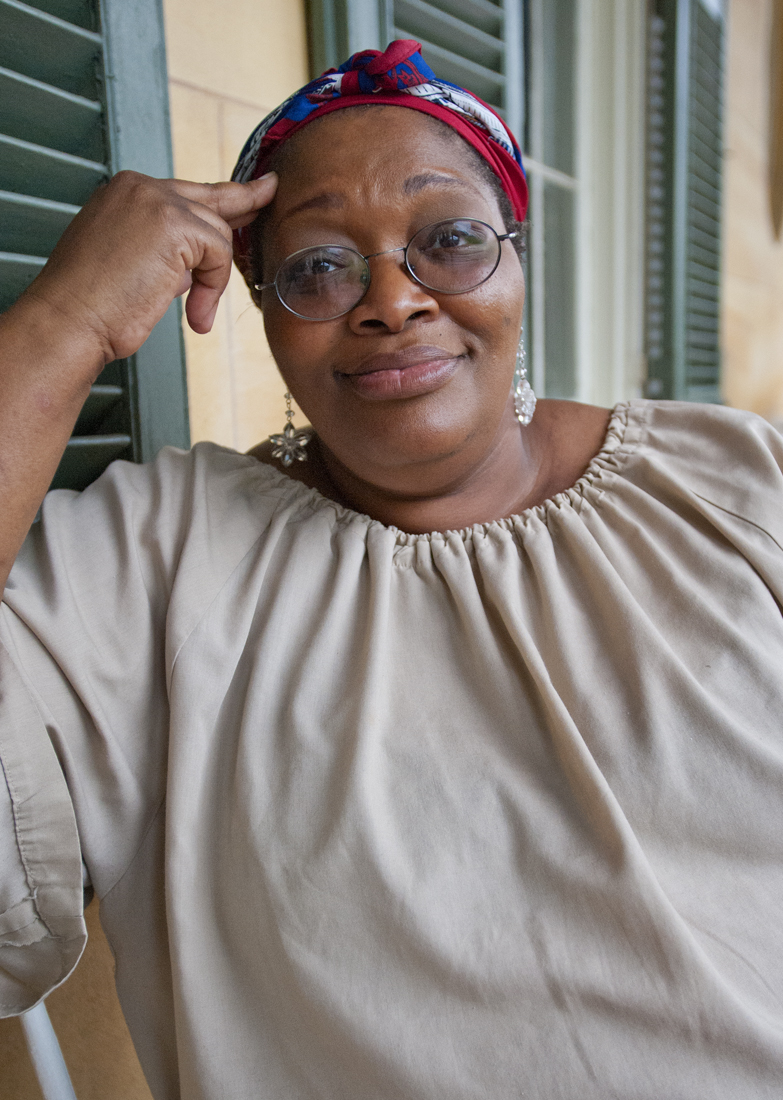 When Judy tells me she is starting over now, healing from a divorce and learning to be a single parent, I tell her about my daughter, Natalie, who is doing the same. After a quiet moment, she says, with her dark eyes glistening, "I have a message for her – turn that recorder back on, please."  What follows is a truly incredible moment as Judy pours out words of love and encouragement to Natalie. "I also have a song for her," she says then, "this one seems to come to me whenever things get tough." Then, in a powerful voice that flows effortlessly from deep within her, she sings "Don't Cry Out Loud."  When her voice soars with, "Fly high and proud – and if you should fall, remember you almost had it all," I see with piercing clarity how these two beautiful and courageous women who will likely never meet are inexplicably but absolutely connected across the miles.
Click below if you'd like to hear a bit of Judy's song for Natalie. (and let us know if you should have any trouble with the link!)
Thanks for traveling with us!    Gayle