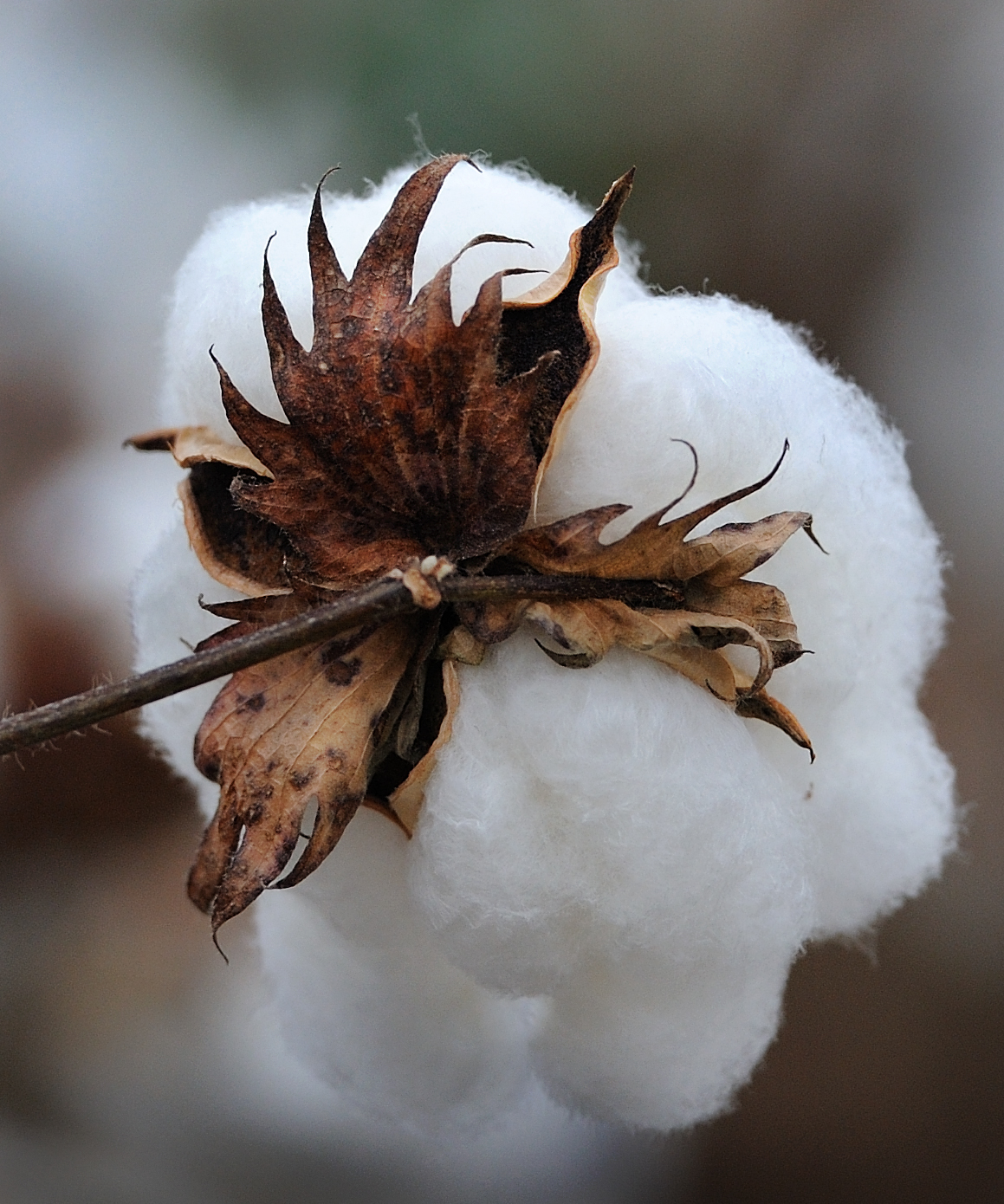 The Mississippi Delta, which began around Sikeston and continues all the way to the Gulf, is cotton country and 'tis the season for pickin' it. It's everywhere, smooshed into big round bales and waiting in the fields, wrapped in pastel wrappers like giant nougat candy bars.
It's traveling down the roads in semi trucks, waiting in line at the cotton gin and blowing in white, frothy waves across the highway.
Although most of the fields have now been harvested, I found one still covered with little clouds of white.