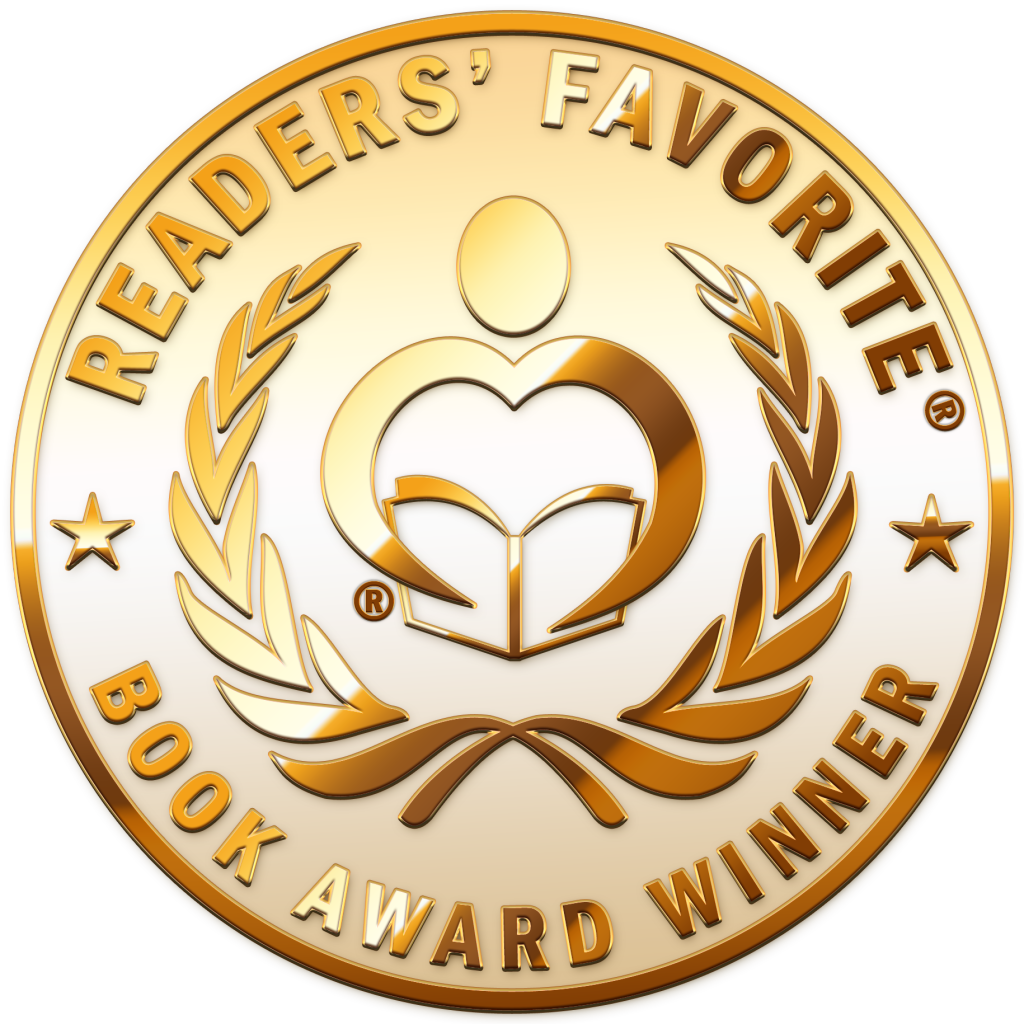 I am THRILLED to announce that "Roadtrip with a Raindrop: 90 Days Along the Mississippi River" by Gayle Harper is the winner of the GOLD MEDAL in the Travel Category of READERS' FAVORITE INTERNATIONAL BOOK AWARD CONTEST!
This news caught me completely by surprise! As I've come to understand what this honor entails, it is even more of a thrill.
Soon, "Roadtrip with a Raindrop: 90 Days Along the Mississippi River" will be sporting an embossed sticker like this one!
There will be an Awards Ceremony in Miami, in conjunction with the Miami Book Fair International, which is in its 32nd year and brings hundreds of thousands of readers, authors, publishers, and booksellers. Amazingly, I do have the dates open and I'm hoping to attend! (and it sounds like there will be a fleet of photographers there and photos will be made available to us – so I can share them with you!)
For now, a Book Review has been posted by Reader's Favorite Reviewer, Jack Magnus, who gave it 5 Stars and had some wonderful comments. Here's his ending sentences –
"Roadtrip with a Raindrop: 90 Days Along the Mississippi River is an exceptionally good travel book that reads as smoothly as fiction and is filled with history, nature and the warmth and kindness of strangers soon to become friends. It's a splendid read, and it's most highly recommended."
You can read the rest here if you like https://readersfavorite.com/book-review/roadtrip-with-a-raindrop    And YOU can review and rate the book at the bottom in the "Comments" section if you like! (and I'm told that's a great help for book buyers)
If you're just joining this amazing journey of a raindrop, or if you'd like to see it again…GO HERE TO WATCH THE BOOK TRAILER https://gayleharper.com/
AND, if you aren't already following on Facebook, please come on over – I'm posting photos, news and upcoming events!  www.facebook.com/GayleHarper.MississippiRiver
THANK YOU, my friends, for all your enthusiasm and your LOVE – you are the soul of this adventure!
Love, Gayle