Hello River Friends!
It's been a while since "Surrendering to Serendipity" appeared in your mailbox. It's time to give you a progress report!
Occasionally there is a moment in life that on the surface seems ordinary, but beneath that is the feeling that every cell in your body has come to full attention because something really extraordinary is actually going on. I had one of those moments when I first learned that it would take 90 days for a single drop of water to travel the entire Mississippi River from the headwaters in Minnesota to the Gulf of Mexico. Before I had taken another breath, I knew I would be embarking on the road trip of a lifetime alongside America's greatest River, keeping pace with an imaginary raindrop.
From that moment onward, this project has created itself and I have simply participated – and felt like the luckiest person I know to be doing so. I watched as plans for the 90-day journey effortlessly (magically, really) came together. Emails were sent to Chambers of Commence in River communities announcing the journey and before I knew it I had more invitations and offers of lodging than I had available nights. I plotted my stays to keep pace with our raindrop, loaded my car and left in August of 2010. For the next 3 months I wandered the Mississippi Great River Road and a gazillion side roads all around it. Nothing was planned except my lodging and every day – every moment really, I was wide open to whatever Serendipity had in store – and it was amazing! Many of you traveled with me every step and read about the people I met who opened their hearts and shared their lives with us and about the days filled with experiences that one could never plan. The Mississippi is America's River and this was a journey through the heart of America in every way.
Since I came home, the magic has continued. Life seems to have organized itself so that I can spend most of my time writing the book and selecting the photographs and the perfect people to help with this part of the project have shown up at the perfect time. The way it is being written is in a series of individual vignettes – each one is somewhat self-contained and tells the story in words and photos of an experience, a day, a place or a person. Each vignette is unique, almost like a short story, and they string together to tell the whole story. My job seems to be just to show up at the computer and see what wants to be said – I never know where it is going until it takes me there.
What has astounded me about this is just how much fun it is! The details and feelings of every day come so fully alive as I write, it is honestly almost as much fun as the traveling was. My friends watch in disbelief at how content I am to stay home and keep working on this. They had gotten so accustomed to me traveling that the most usual question wasn't "How are you?" but rather "Where are you off to next?"
It feels as if there is a muse sitting atop my computer monitor who simply waits. She isn't impatient or critical, but neither can she be influenced or persuaded to fudge even a teeny bit. If there remains one awkward phrase or weary adjective, she just waits. Finally, when every last tweak has been accomplished and she is satisfied, I get a great big "YES!" I usually have a big belly laugh at that point, then share it with a couple of "readers" and that vignette is wrapped up!
So, I am really happy to tell you that I have just passed the 2/3rd mark!! I just finished writing about Day 60!! That puts me having just left New Madrid, Missouri and rolling next into Tiptonville, Tennessee. The changes in geography, cultures, lifestyles, accents and foods  have already been enormous. "Northern" was left behind long ago and "Midwestern" has now given way to "Southern" – and there is so much more to come!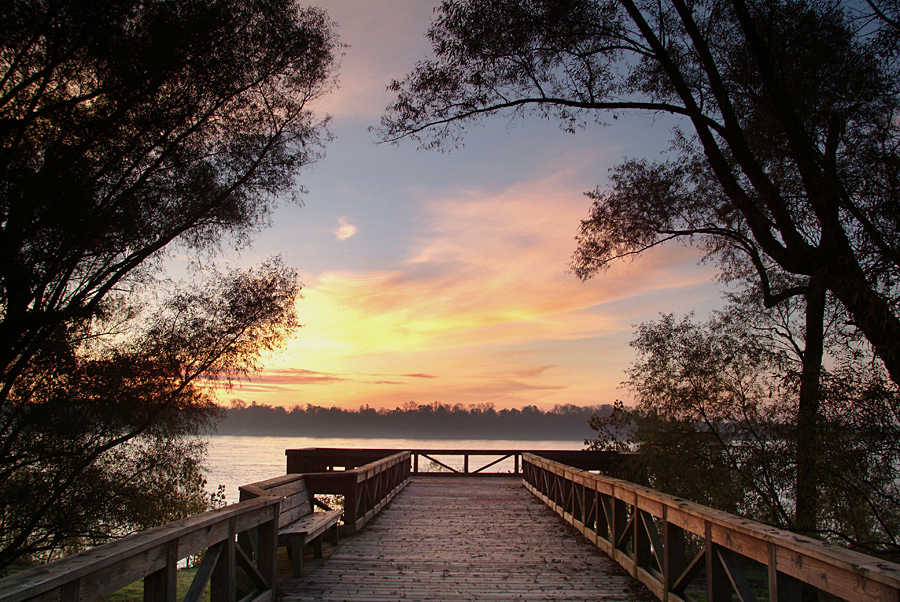 So I'll get back to work now. I wanted you to know how it's coming and to thank you again for being a part of it. It has always been a shared experience and even if nothing else ever came of it, the connections and friendships that have been made in the process are a treasure! I'll keep you informed as we move along!
As a River friend taught me to say, "See you downriver!"
Love, Gayle