Some of the stories of the great Mississippi River Flood of 2011 being presented to me are complex and multi-layered and involve sorting through decisions which were made that benefited some and seriously hurt others. Such a story will be coming soon when I share the plight of the farmers of Mississippi County, Missouri.
Other stories are simple and luminous – they just shine up out of the mud and mess and can be shared with you just as they appeared to me. Such is the story of Etta and Joe Hughes of Morehouse, Missouri.
No one ever dreamed Morehouse would flood. It's not in the floodplain and nearly 30 miles from the Mississippi River, but these are extraordinary times. The Mississippi was so gorged with water, its tributaries and drainage systems so backed up that one more torrential rain was too much. Water rose quickly into many of the town's nearly 500 homes, and there was very little time to salvage belongings.
Etta had gotten the word that flooding was possible, so she hurried to the store for rubber boots. By the time she returned, the road was too flooded to drive home. She and Joe waded out with just what they could carry. "It's a blessing it happened like that," she says with a smile, "otherwise we wouldn't have a car now."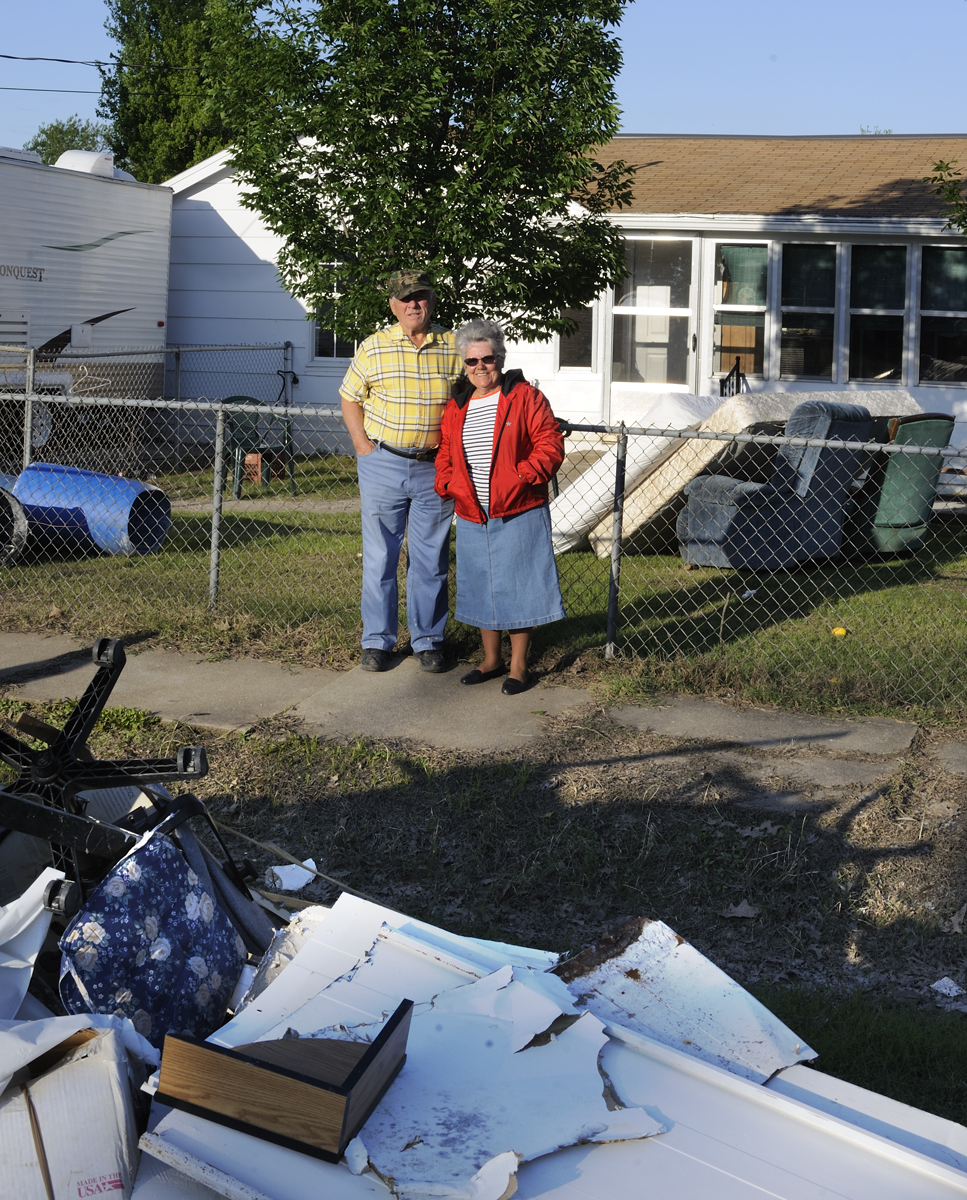 For 55 years, the small frame house has been home. Countless hours have been spent on the front screened porch with each other, their three children and grandchildren. When the water receded, it was clear that virtually none of their accumulated belongings could be salvaged. "Except my stainless steel pots," Etta says defiantly, pointing to a pile in the front yard. "I'm gonna scrub and scrub and then bleach the fire out of 'em!" She needs them, she tells me, because every Saturday night their three kids and all the grandkids, "even the teenagers"come for dinner, to play cards or games, visit and catch up.
Joe smiles and nods and wraps his arm around Etta. "Joe had brain surgery and almost died," she tells me, "so he has a good mind but a hard time finding his words." "I have a sixth grade education and Joe has none," she says as Joe nods, "but, we worked hard and have a beautiful family and a beautiful life."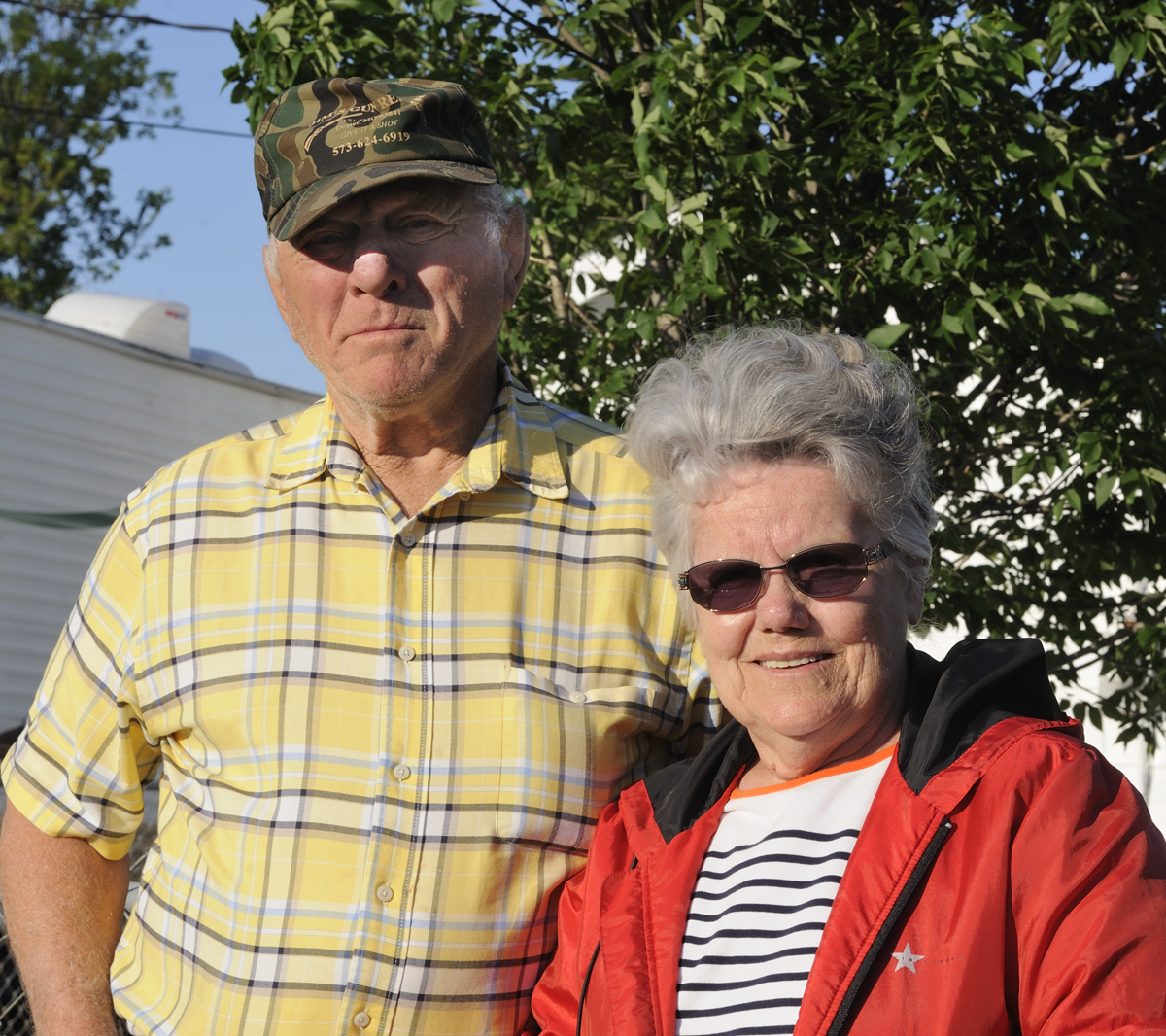 A friend has loaned them a camper trailer and their son has put them up in a motel when they need a shower. There is a complex of subsidized senior citizen housing not far away and they have added their names to the list there. FEMA will help in the meantime. "It's all OK," she says with a brightness that is not even a tiny bit forced. "We don't need all this stuff. I learned long ago to make do. We have each other and we have our family. We'll go right on getting together Saturday nights wherever we are!"
Joe nods, smiles and gives her a squeeze. The floodwater took a lot from the Hughes family, but not what really matters. Shine on, Etta and Joe!