Hello! First of all, thank you to so many of you who wrote with kind words and good wishes for my safe travels home. It was great fun to check my iPhone whenever I stopped and see your messages. Thank you!  It feels great to be home.
As promised, I want to pick up where I left off and share the last week of this journey with you, because it was magic to the end!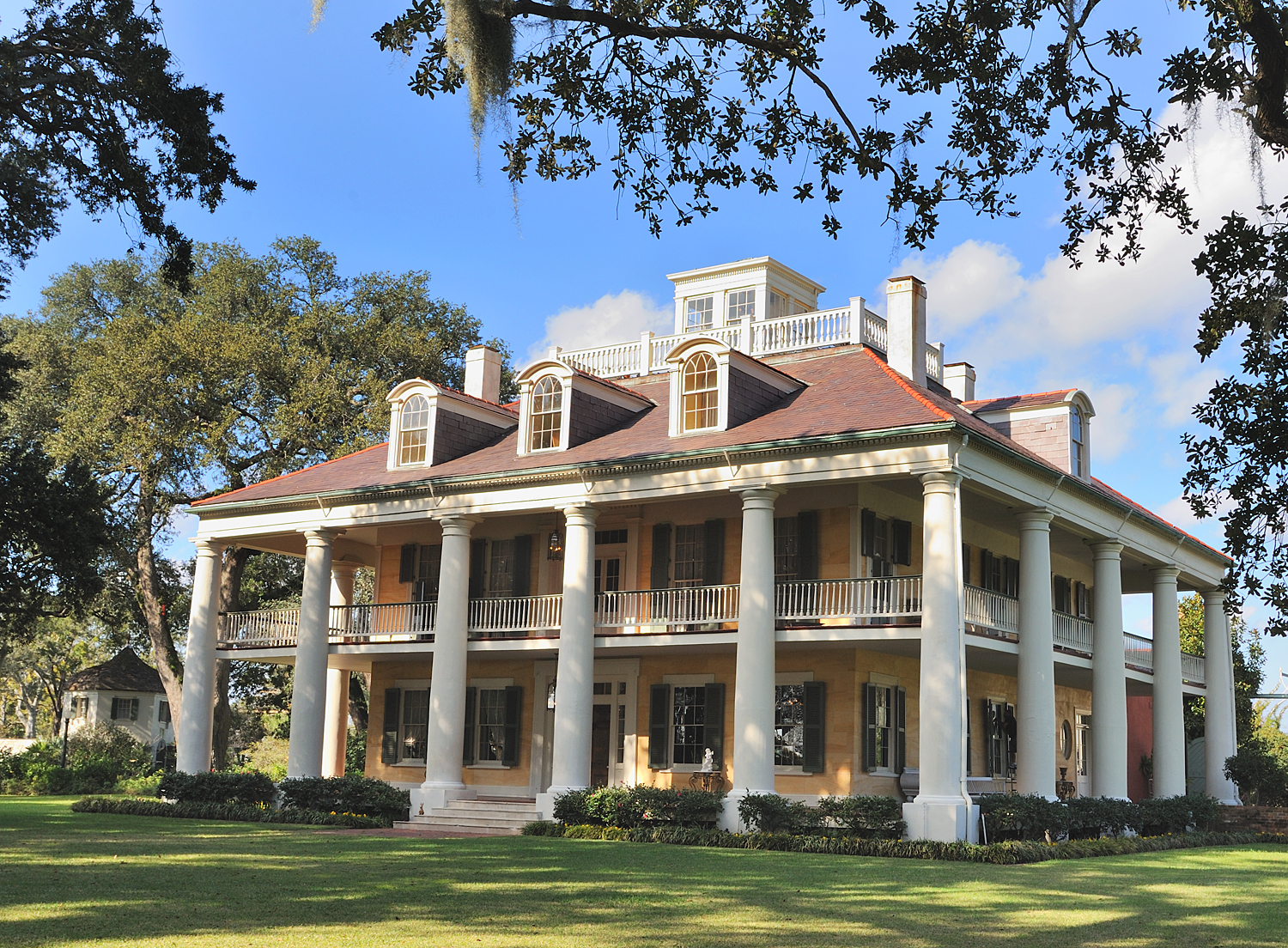 The rain did eventually stop during my stay at Houmas House Plantation in Darrow, Louisiana – and I managed to pry myself from my cozy cottage and visit "the Big House".  It's a magnificent 1828 mansion which had declined into a pretty sad state of disrepair until it was purchased by Kevin Kelly in 2003.  Since then, it has been completely refurbished and furnished with splendid antiques. Kevin, an area businessman who grew up in New Orleans, had learned of my journey through a mutual friend and invited me to stay in the cottage.  I didn't expect to meet Kevin as I knew he was out of town, so it was a pleasant surprise when the message came that he would love to have lunch together before I left.  
Over lunch, Kevin told me, in his jovial way, a bit about the transformation of Houmas House and his visions for the future. Although the home is open for tours daily, it is also his primary residence.  There is a wing for his mother and plenty of space for his beloved Golden Retrievers, Princess Grace and her pups. The gardens were luxurious, even in November, but I would love to see them in bloom!  After lunch we rode in Kevin's golf cart to pick up Miss Gracie and took her to pose in a bathtub which Kevin told me had belonged to Napoleon. Gracie wasn't too sure about the tub at first, but then posed like royalty for our little photo session!  Kevin was comfortable and easy-going and I enjoyed his company (as well as Gracie's) immensely.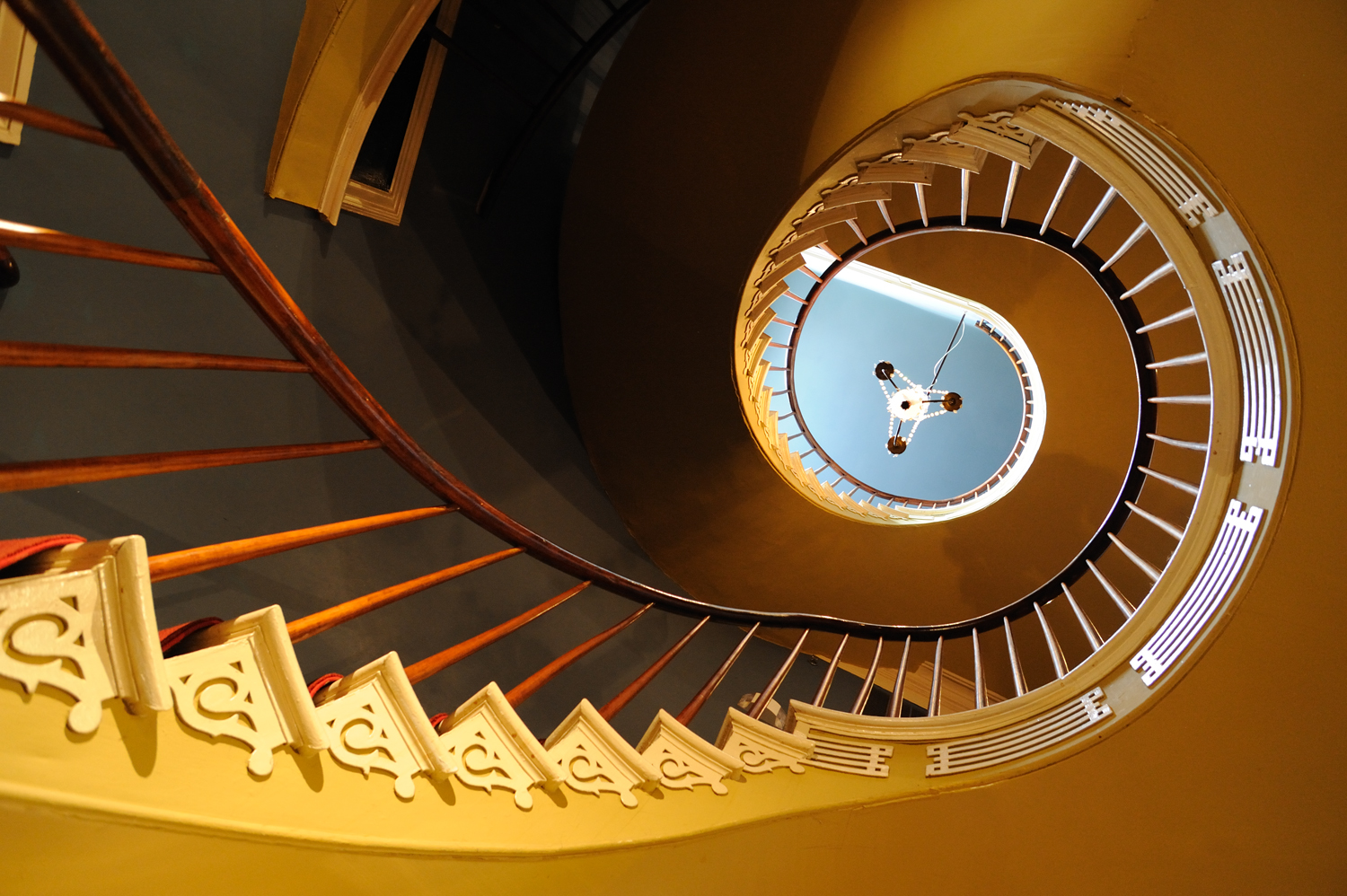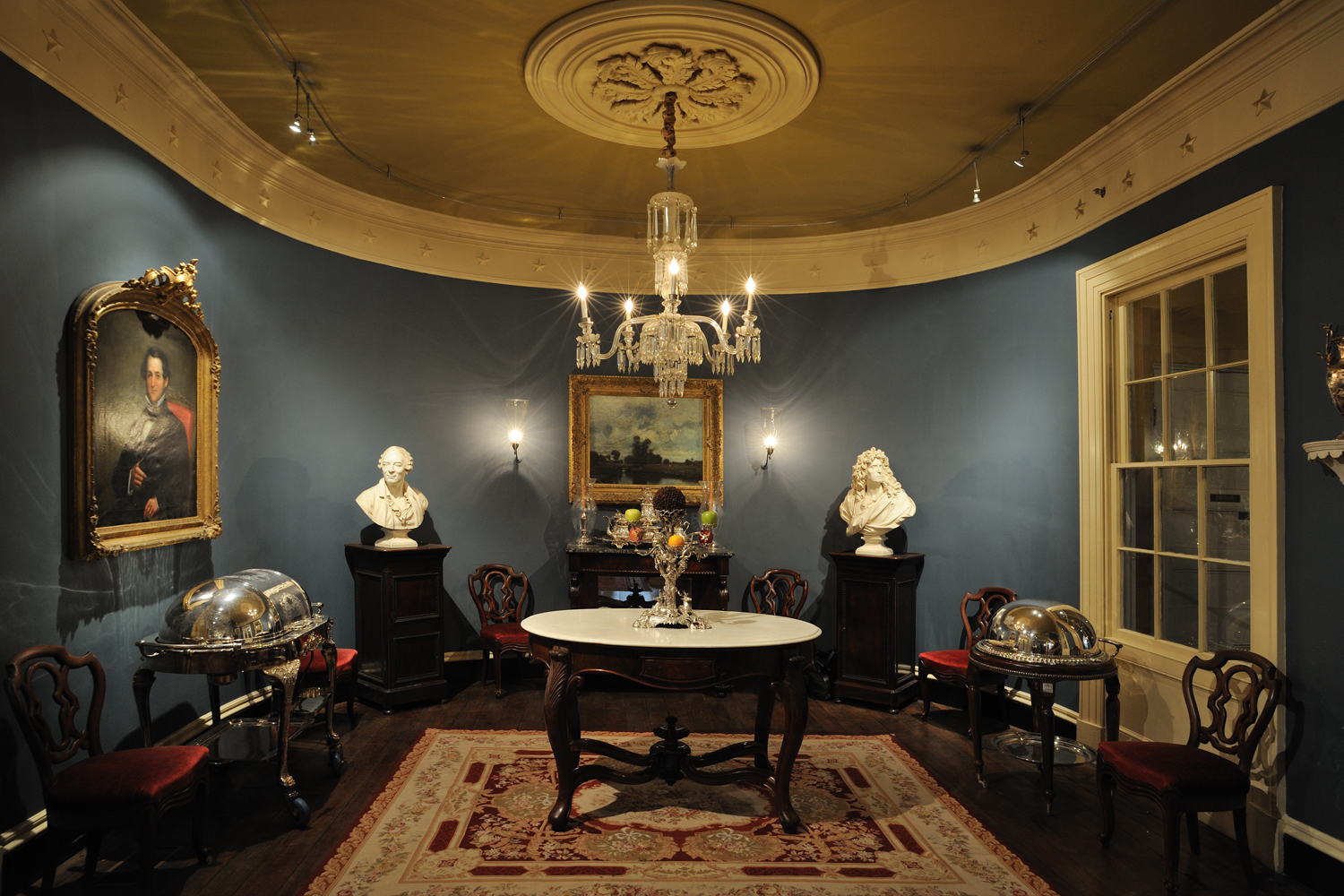 I toured the mansion after lunch and it was stunning, with architectural details like this spiral staircase and rooms filled with priceless antiques. But, as often happens, it is the people I meet who live on in my heart and my memory. At Houmas House, in addition to Kevin, there was Judy.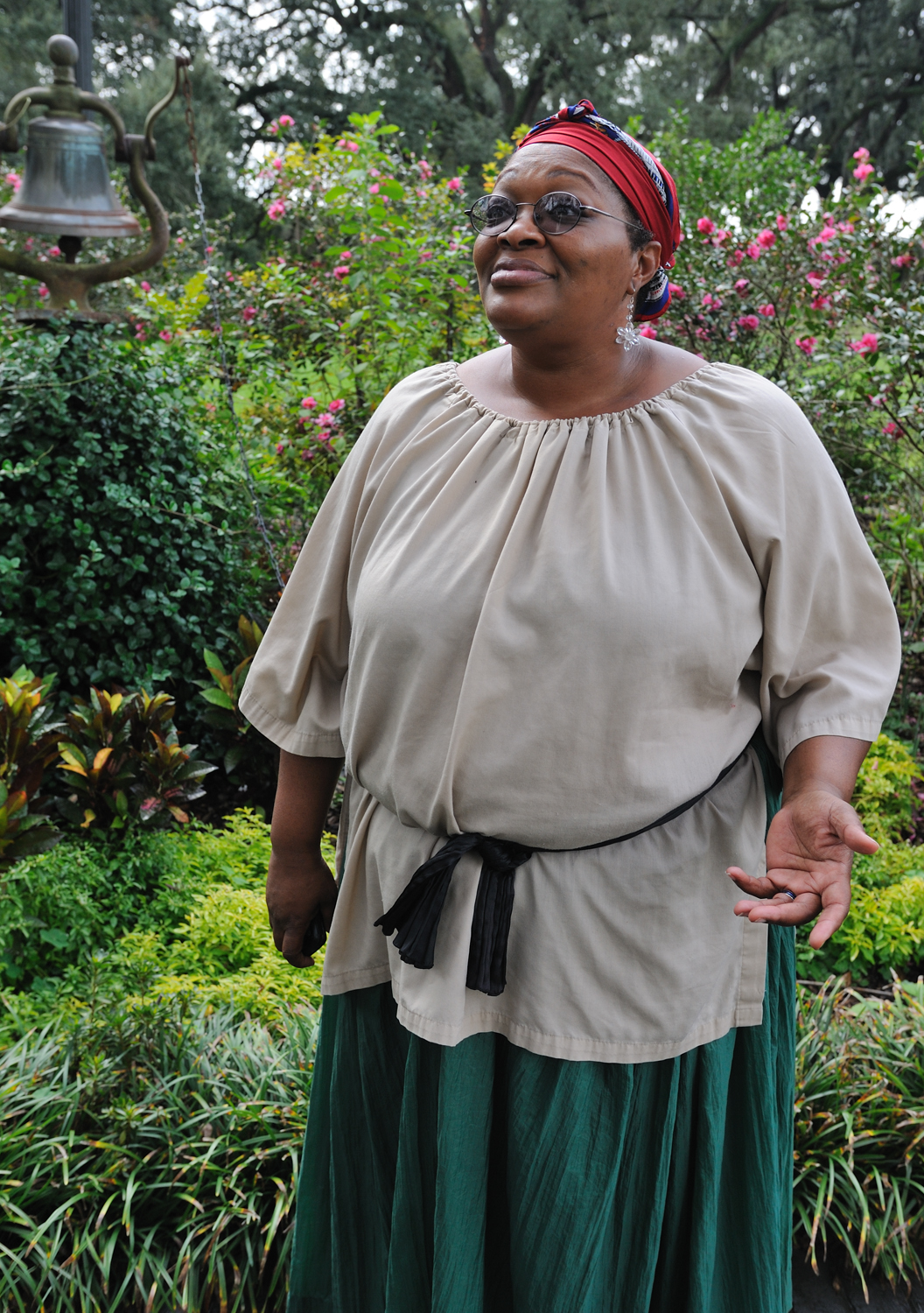 Judy Whitney-Davis was my tour guide and before I left, became my friend. Dressed as a slave, Judy guided, informed and entertained our small group. To tell her stories, she shifted through voices and accents, played a bit of billiards for us and periodically broke into song in a voice that gave me goosebumps. (and yes, I have recorded it for the slide show!) Her larger-than-life personality and her expressive face with its deep, dark eyes drew me in. Then her dry, quick sense of humor gave me several full-body laughs.  By the end of the tour, there was a connection between us and we stood talking until another tour came through, which moved us to the porch.
Judy talked about growing up as the child of a minister, living in places like inner city Detroit and how that taught her to think on her feet and be ready for what life gives her. I roared with laughter as she demonstrated "Playing the Dozens", a sort of verbal volleyball of insults hurled back and forth.  She talked about recent challenges in her life and starting anew as a single parent and a student in nursing school. When I shared some recent events in my daughter's life that parallel hers, she said she had a message of encouragement to give her. 
So, I took out my recorder and Judy spoke to Natalie about appreciating your own worth as a person, about taking care of yourself as well as your children and about keeping a firm hold on your own spiritual center.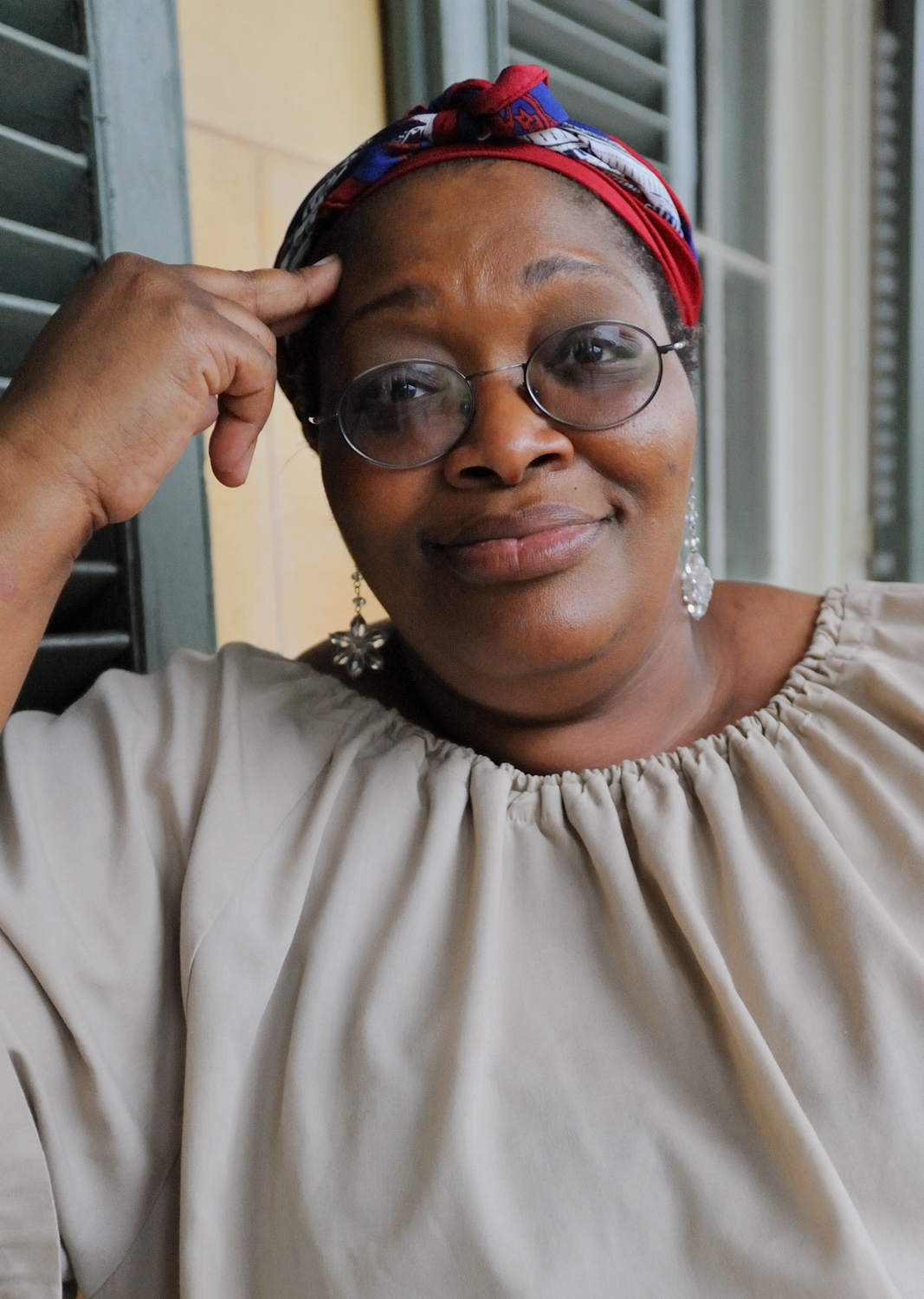 Then she leaned back against the bench and said she wanted to sing for Natalie – and she did, in a powerful voice so full of love, it made me cry.  I will deliver that message when we visit in a few weeks. Thank you, Judy, for sharing your big, beautiful, open heart!
The world is full of beautiful people – and how it is that I have been blessed to meet so many of them on this journey I cannot say – I can only say thank you! 
I'll be back soon to tell you about Paulina, New Orleans and points southward.
Love,  Gayle