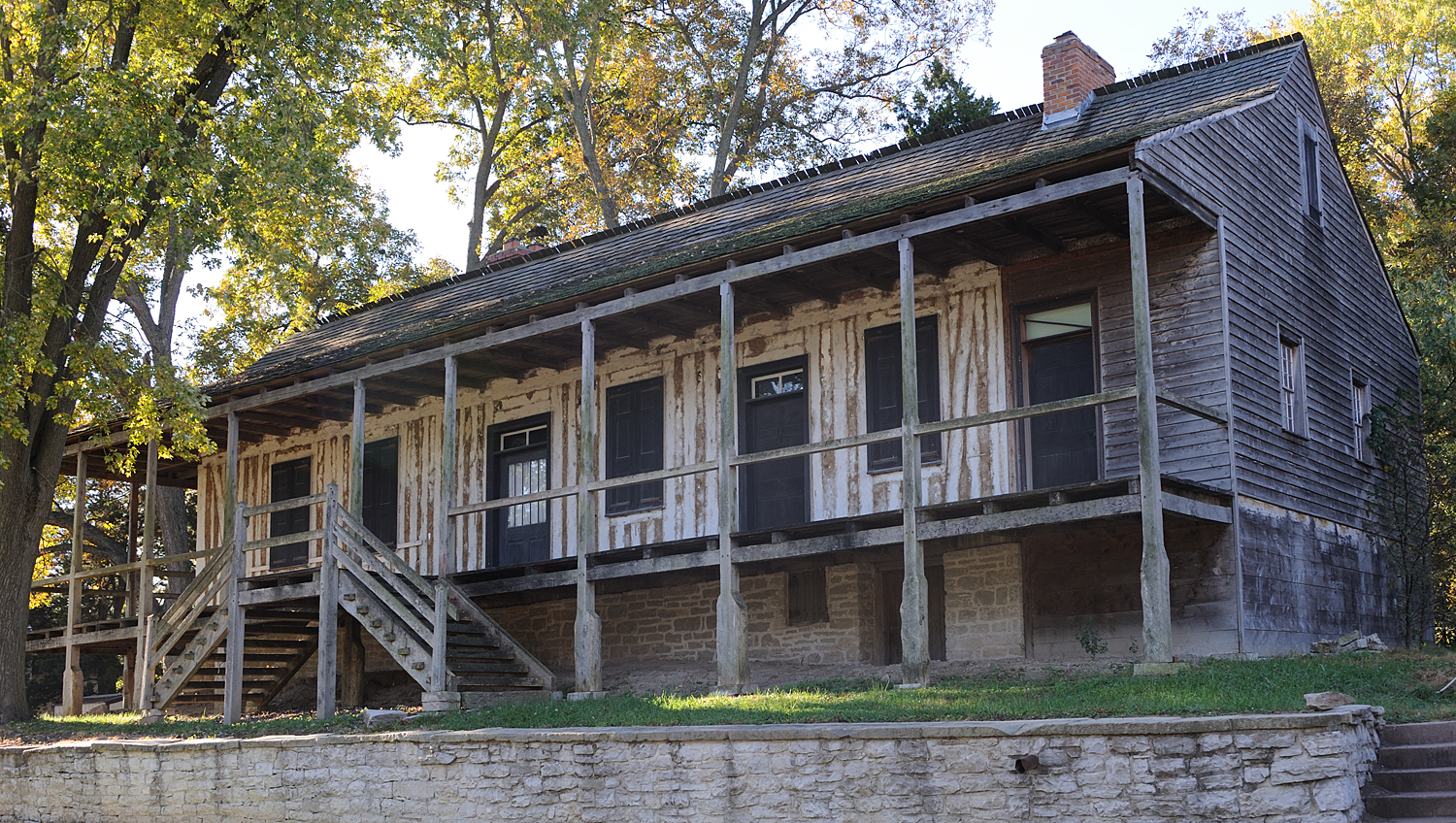 There are precious few communities in our comparatively young country where structures from the mid-1700s exist today.  Ste. Genevieve, Missouri, less than an hour south of St. Louis, was the first European settlement west of the Mississippi.  To touch the rock-solid wall of a vertical log home that a French Creole settler built more than 250 years ago is a rare experience. Although it can be hard to imagine what life was like for these families, Ste. Genevieve seems to be loaded with knowledgeable historians who can help. If you come here, take the time to tour as many of these homes as possible and then just walk around – there are fine examples of architecture from the 1800s and early 1900s as well. Many residents of these historic homes can trace their own ancestry back to the early settlers.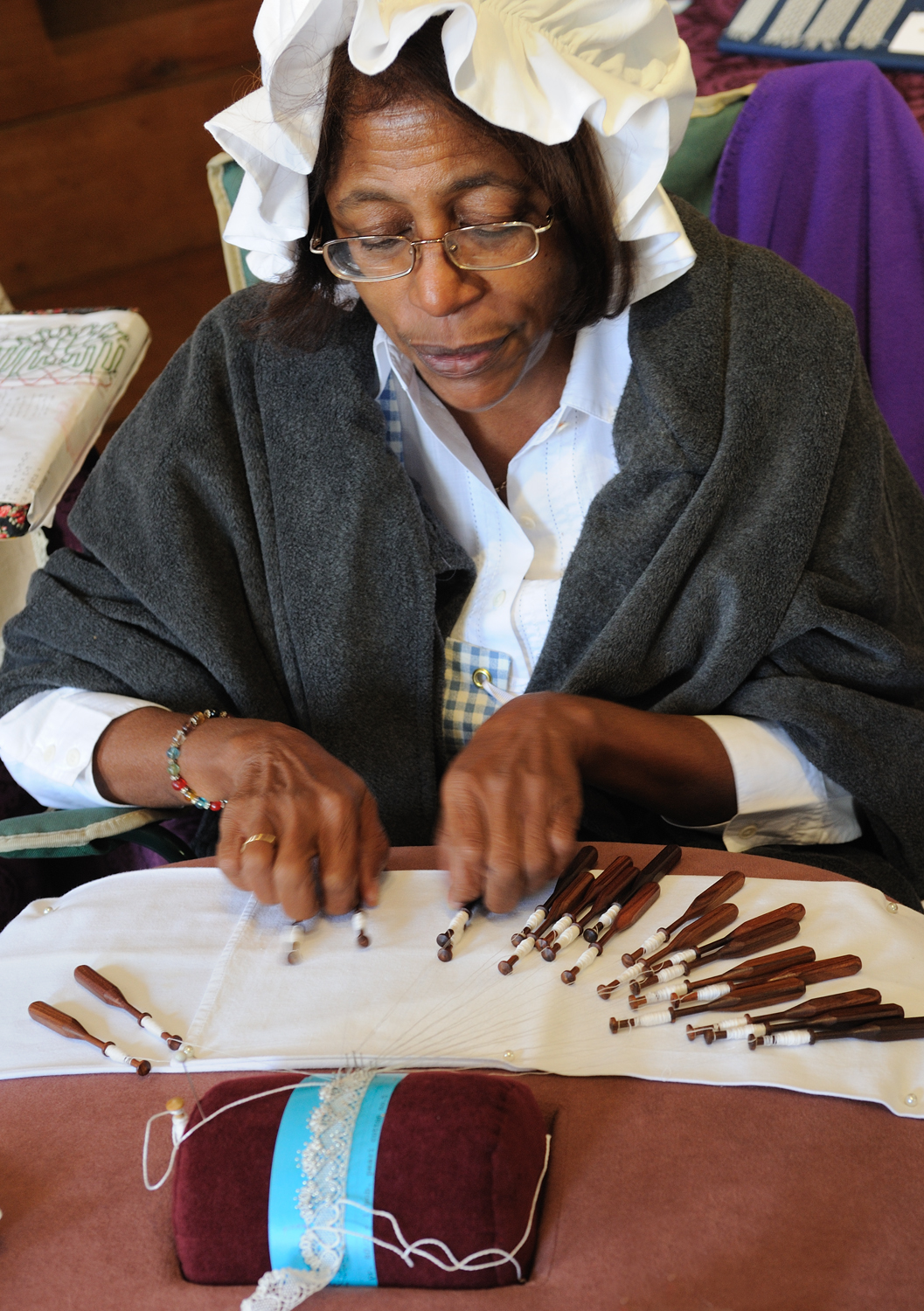 Townsfolk of Ste. Genevieve understand what a treasure their unique history is, and they love sharing it at events like Saturday's Rural Heritage Day.  Dressed in period costumes, people were demonstrating everything from lace making and blacksmithing to apple cider pressing and soap making.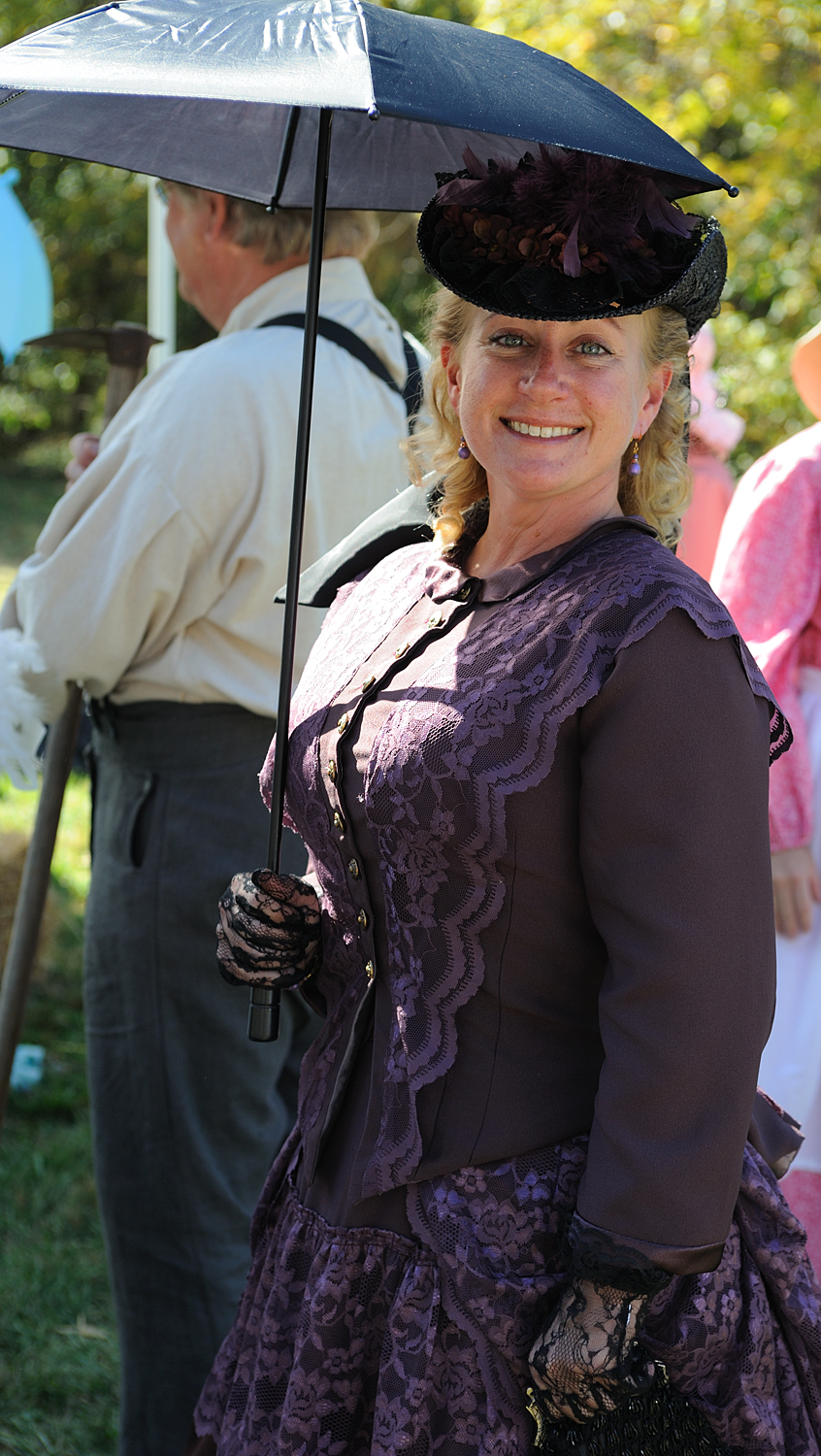 You could learn to juggle, make a rag rug or visit the cemetery and make a rubbing from a headstone.
And you could eat!  My dear friend, Kay, drove from Springfield, MO, to join me for the weekend and since I promised her I wouldn't make public all that we ate, suffice it to say we didn't leave much unsampled!
It was wonderful to have company from home and our time together flew by.
When Kay left early Sunday morning, I knew that while she would be in our hometown by lunchtime, I wouldn't see it again until almost Thanksgiving. That brought pangs of homesickness. As I loaded my car for the 32nd or so time, there was a strong road-weary loneliness.  This River isn't done with me yet. I had expected to feel this at some point – it's a long journey.  So here it is.
Just take it to the river, I thought. This is a journey of surrender to "what is", not of putting a positive spin on anything or distracting myself to make it better.  Just be with it. The sky was still inky blue and the horizon just starting to glow orange. I sat on the rocks and watched. There was no resistance to the feelings – they were accepted. There was no struggle going on inside me – no suffering – just an allowing of this moment and these feelings to be just as they are – a full experiencing of them.
It's easy enough to be fully present with a moment of joy, but another matter to be present with a moment of sadness and loneliness. For much of my life, I met such moments with a toolbox of ways to fix it, change it, make it go away. But like a wound that festers under cover, it persists. It needs fresh air and the light of our attention. Sadness is as much a valid human experience as happiness.
I watched the river. It doesn't care what emotion I bring it – they are all just emotions. They come and they go. The river is eternal and constantly brand new. A philosopher named Heraclitus said, "You cannot step into the same river twice." And yet, it is eternal. There is a Stillness that is completely unaffected by anything. I sat quietly and meditated and felt that same Stillness in me and in everything.
Eventually I felt the sun shining brightly and opened my eyes to the day. I simply stood up and walked to the car in peace and drove without intention.
I drove out to the levee and as I reached the top I could see a vast backwater slough several miles long. It was completely covered with white fluttery movement.

As I came closer, I could see the shapes of birds and flashes of black when wings were raised. It was thousands  – I don't know how to guess, but it must have been as many as 8 or 10 thousand White Pelicans completely covering the water.  Tears of absolute awe sprang from my heart. I could barely breathe.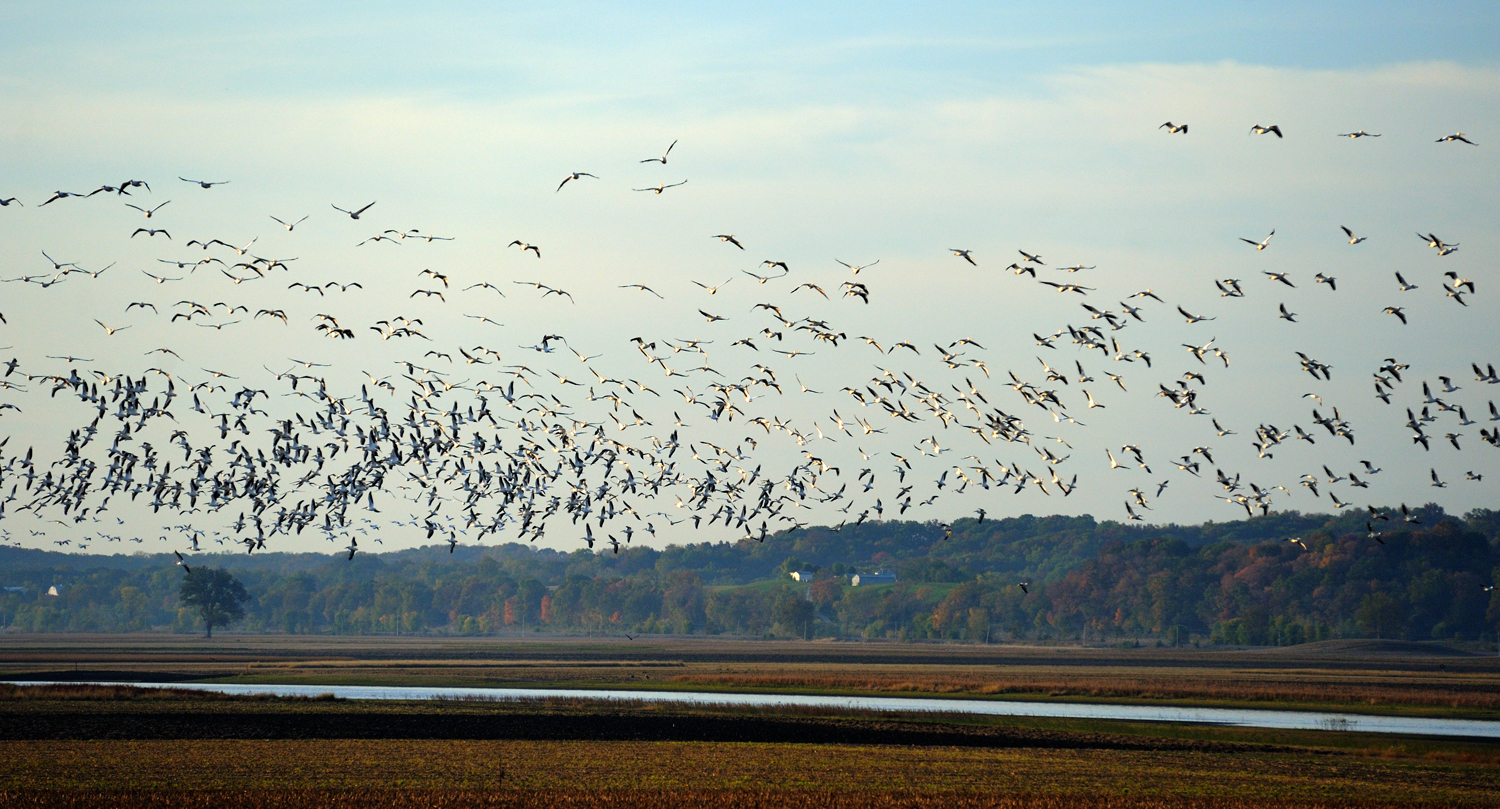 I took a couple of shots and watched as a few birds lifted off, then a few more, then a great cloud of White Pelicans filled the air, many passing right over my head.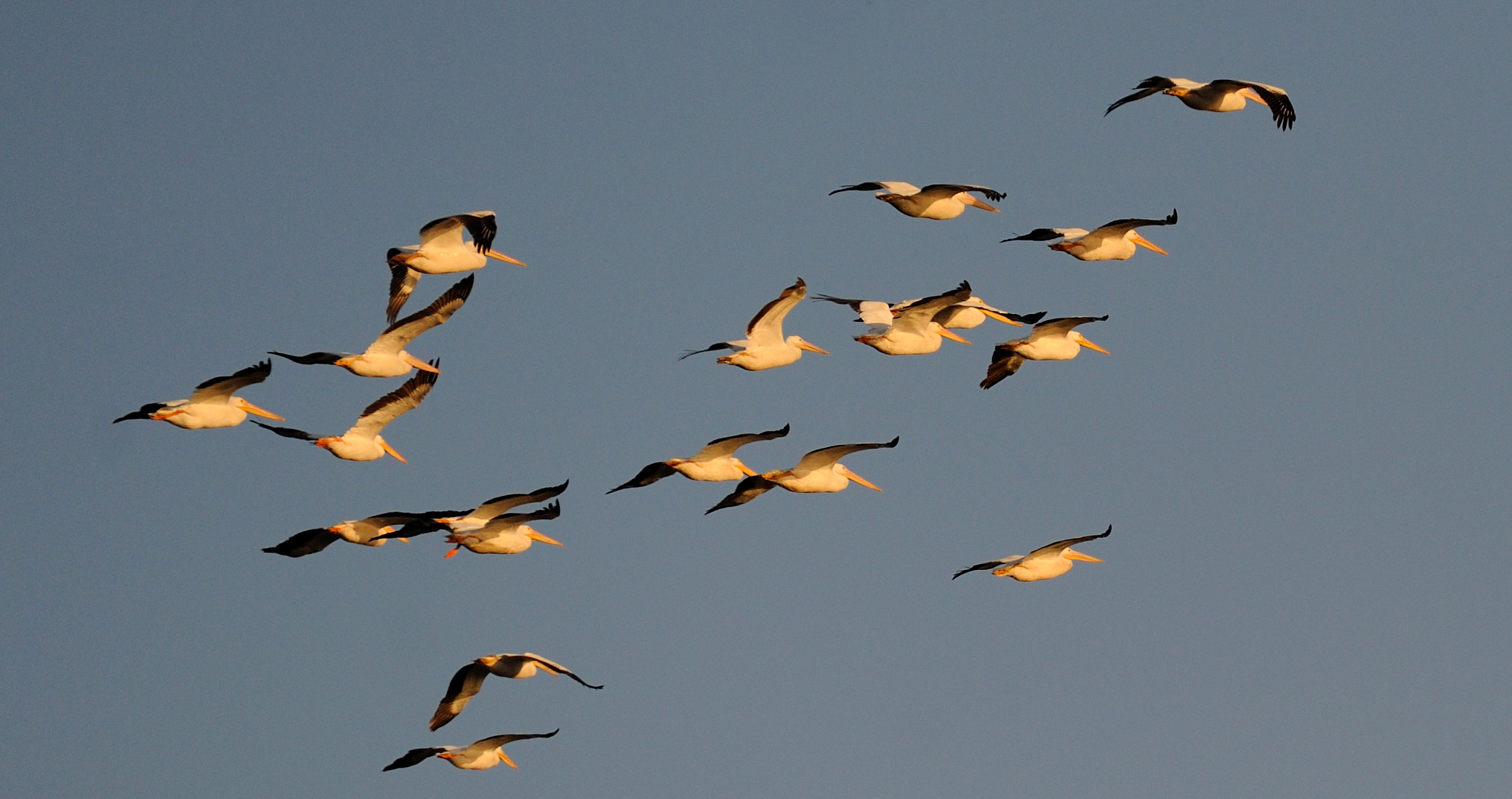 I have never experienced anything like it.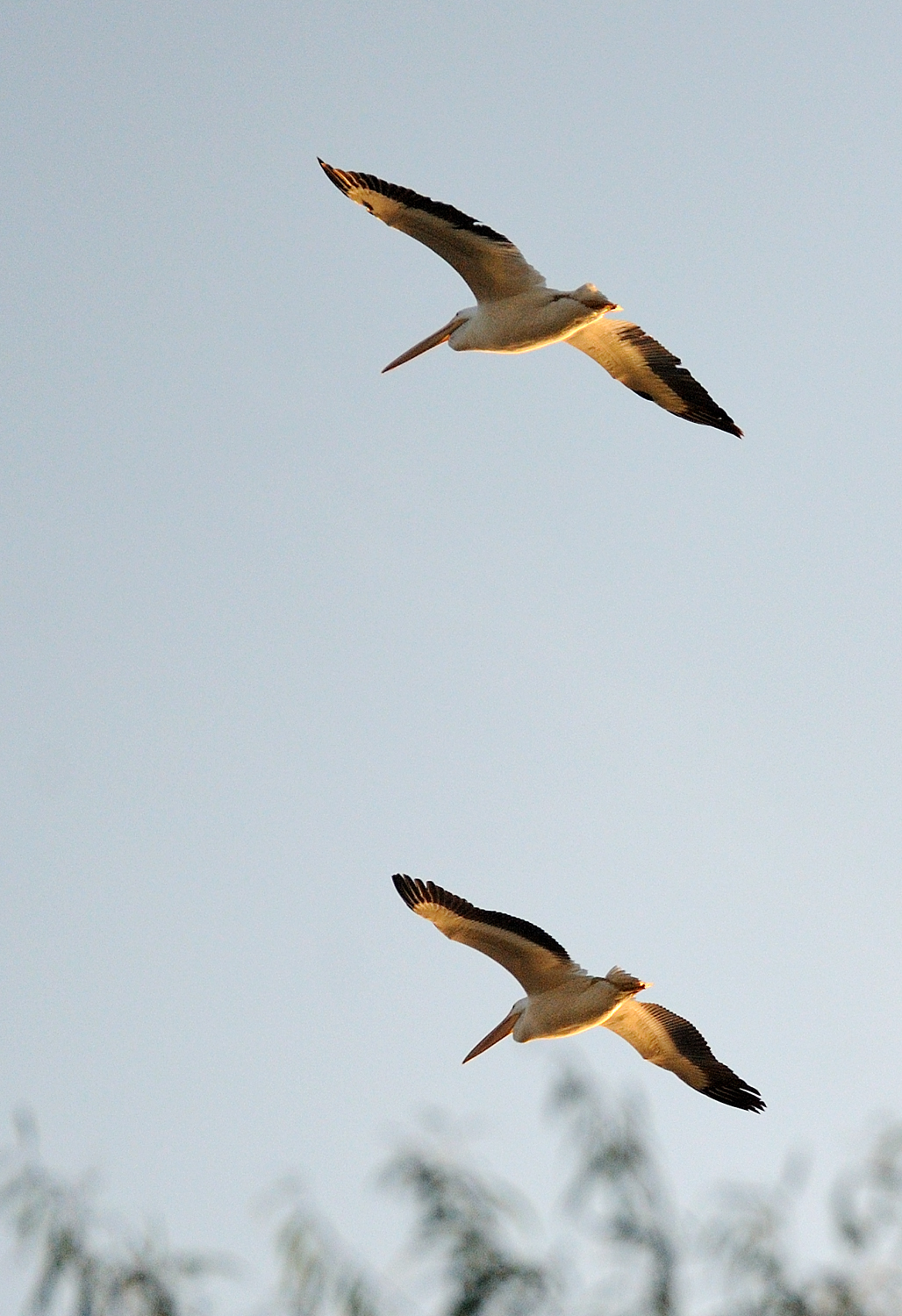 Then they were gone. I stood smiling and crying and saying a prayer of thanks. And yet there was more.
If I didn't have these photographs to show you, I would probably not tell you this part. It seems unbelievable even to me.
Just over my head, a Bald Eagle appeared. It was doing some sort of aerial acrobatics, twisting and turning summersaults in the air.
It wasn't holding any prey but its talons were splayed out wide. Then it righted itself, stretched out its wings and flew in a big arc over my head and then out over the wide valley below. I have no words.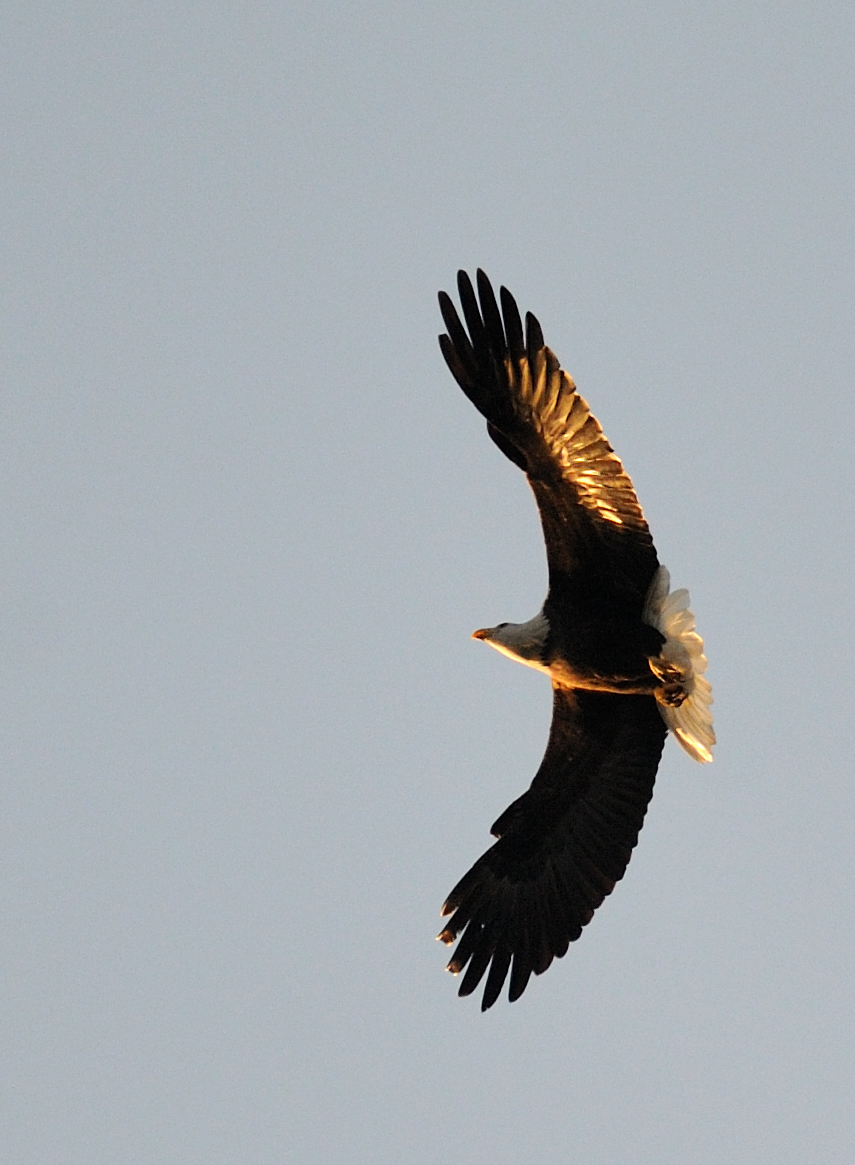 Lead on, little raindrop.
I am yours.