The previous post about a foggy sunrise in Helena, Arkansas, brought to mind the rest of that visit…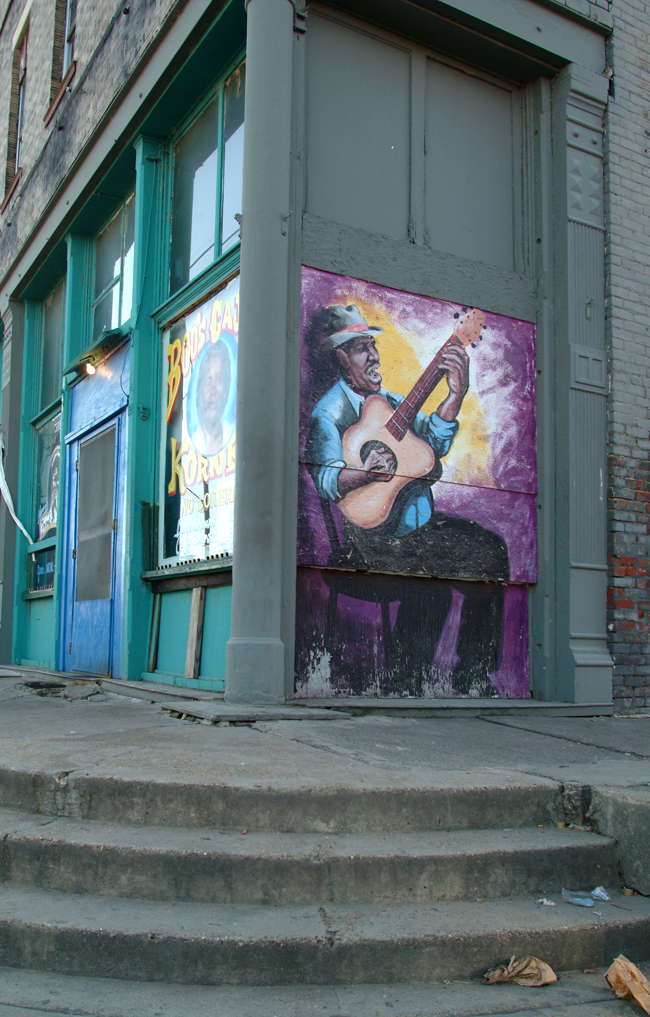 Helena has seen some tough times. The downtown streets were deathly quiet and many of the buildings boarded up. Although I'm told the town comes roaring to life each year in early October when up to 100,000 Blues fans arrive for the Arkansas Blues & Heritage Festival, it was hard to imagine on this November morning. The only person I encountered was an itinerant preacher who said he was just passing through and "waiting to see where the Lord would send him". (I understand that!)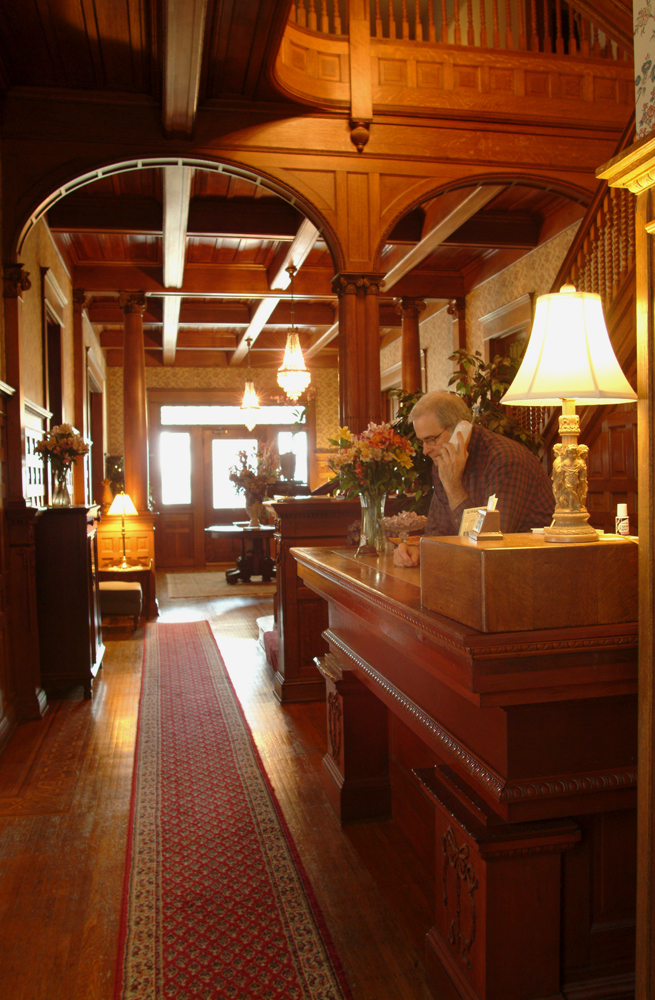 A bit of exploration, though, shows Helena has some beautiful architecture, including the gorgeous 1904 Colonial Revival mansion which is now the Edwardian Inn B&B, where I was a guest.
Later, it was near the end of a long, chilly day and it was raining (again) so I went in search of a hot meal. A brochure at the entrance to the café told me Helena is the home of a legend. "Sunshine" Sonny Payne is the host on the longest running Blues radio program in the world! The King Biscuit Time  radio program went on the air in 1941 and Sonny's first broadcast was in 1942. Blues fans the world over now tune in via the internet. I was greatly intrigued! In chatting with the waiter, I asked him if he knew Sonny. "Yes, he actually has dinner here every night. In fact, that is his table right there and he should be here any minute now. Would you like to meet him?" (Do you see why I named this blog Surrendering to Serendipity?)  
Sonny was delightful, and after we talked a few moments he invited me to visit him in the studio at the Delta Cultural Center before his broadcast the next day. The Delta Cultural Center in downtown Helena is well worth a visit, whether you are a Blues fan or not – it's a fascinating museum about the life and music of the region. But, it was quiet the day I visited Sonny and we just talked. He has a dry, quick wit and as he told me stories of his life, he had a way of smiling with his eyes regardless of what his mouth was doing. When he began to talk about his wife, who had passed away several years ago, those eyes took on a bit of mistiness. His voice got softer and he leaned closer as he told me of their love and their life together and eventually of their last moments together. I thanked him for the gift of sharing such tenderness and promised to keep love in my heart and to "stop back by sometime".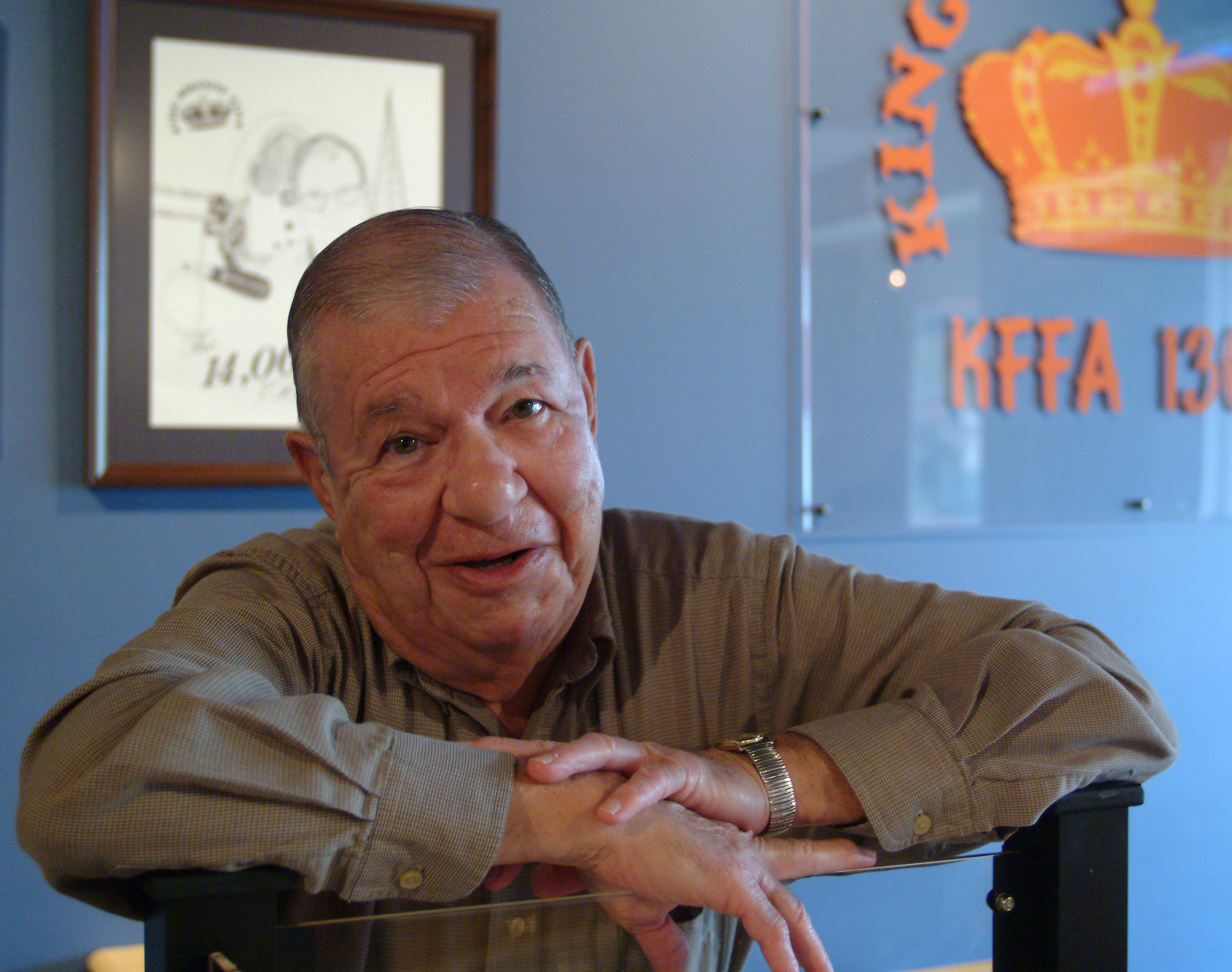 I called Sonny this morning and told him I'll be back by before long. He will be 85 in November and recently celebrated his 16,000th broadcast! He said he would say hello to me in today's broadcast and I could download it tonite – and he'll see me when I get there!