My body was allowed to sleep until it was finished this morning – so it was almost 7. It's a bit murky looking out there and it is time to let myself enjoy this morning here. I'm in a cabin at Stony Point Resort on Cass Lake, MN, in a big soft cuddly lazy boy with my cup of tea and a beautiful view. Nothing more is needed. The swimming dock and water slide are both nearly solid white with seagulls. I love the sound of their call. Yesterday the crows woke me before first light but today they are elsewhere.
The Gangelhoff family has had this resort since 1939 – there are pictures in the guest book of how my cabin looked in 1942. It's been lovingly redone and is airy, cozy and comfortable. School starts after Labor Day here so the place is loaded with families enjoying the last of summer. Yesterday there were packs of kids running, shrieking, laughing, swimming. Now all is quiet. My cabin has a wooden screen door, patched and reinforced, that sticks open and bangs shut. Every time I go through it, I hear the echoes of 3,000 moms yelling, "Close the door!"
This journey is about surrendering to the moment. If I think for a second there will be a plan or a "usual" way things are done (like being out shooting for every sunrise), I will be immediately shown the error of my thinking!
There's a little boy out there now in his jammies, pushing his toy lawn mower and there's a big brother pushing his sister on the swing. The gulls still rule the swimming dock.   A couple of sibling squirrels are harassing each other unmercifully. Now there's a man singing a groggy, off-tune sort of polka-sounding song – I can't hear the lyrics, but I'm sure they are raucous – a woman is laughing. I am content to be alive in this moment, being a silent part of all this waking up.
Now there are 3 little ones making what sounds like chicken noises and waving their arms at the seagulls. The gulls agree it is time to move on and lift off in a great upward spiral, flashing white in the morning light. The kids march away, triumphant. The man who was singing is making animal noises – I'm sure he is entertaining a grandchild.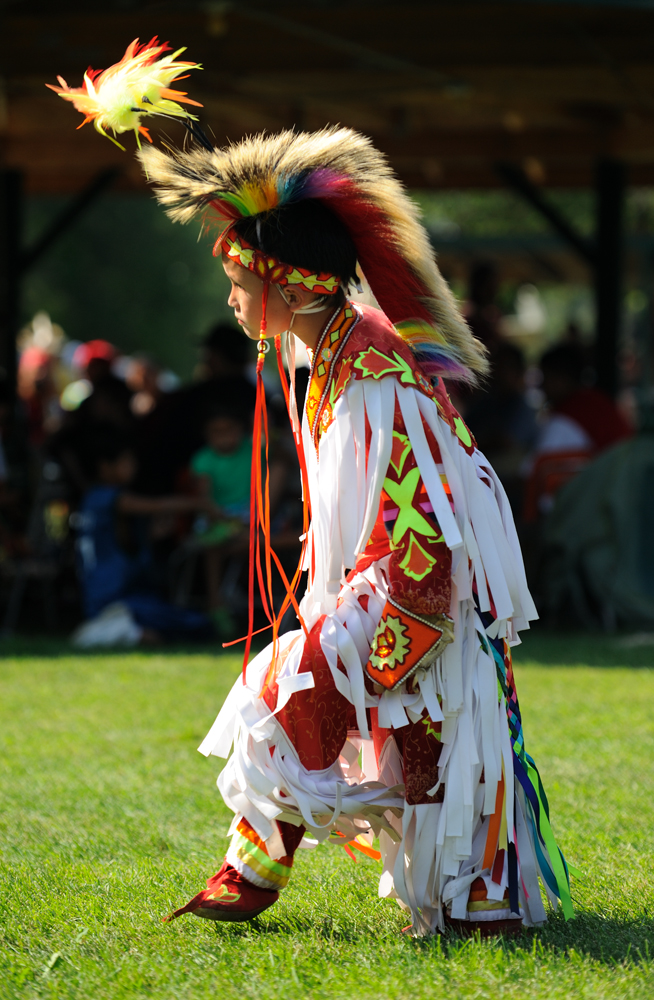 Yesterday I went to the Cha Cha Bah Ning Powwow sponsored by the Leech Lake Band of Ojibwe people. Dancers in gloriously colorful regalia circled around 4 groups of drummers in the center. I shot photos for a while and then just sat and observed. The drumming seems to resonate deep inside. It was a hot afternoon and the dancers were repeatedly encouraged to stay hydrated, but it seemed clear to me that when they were dancing there was no concern about the heat. It was beautiful to watch and to wonder about the countless generations before them that have danced like this.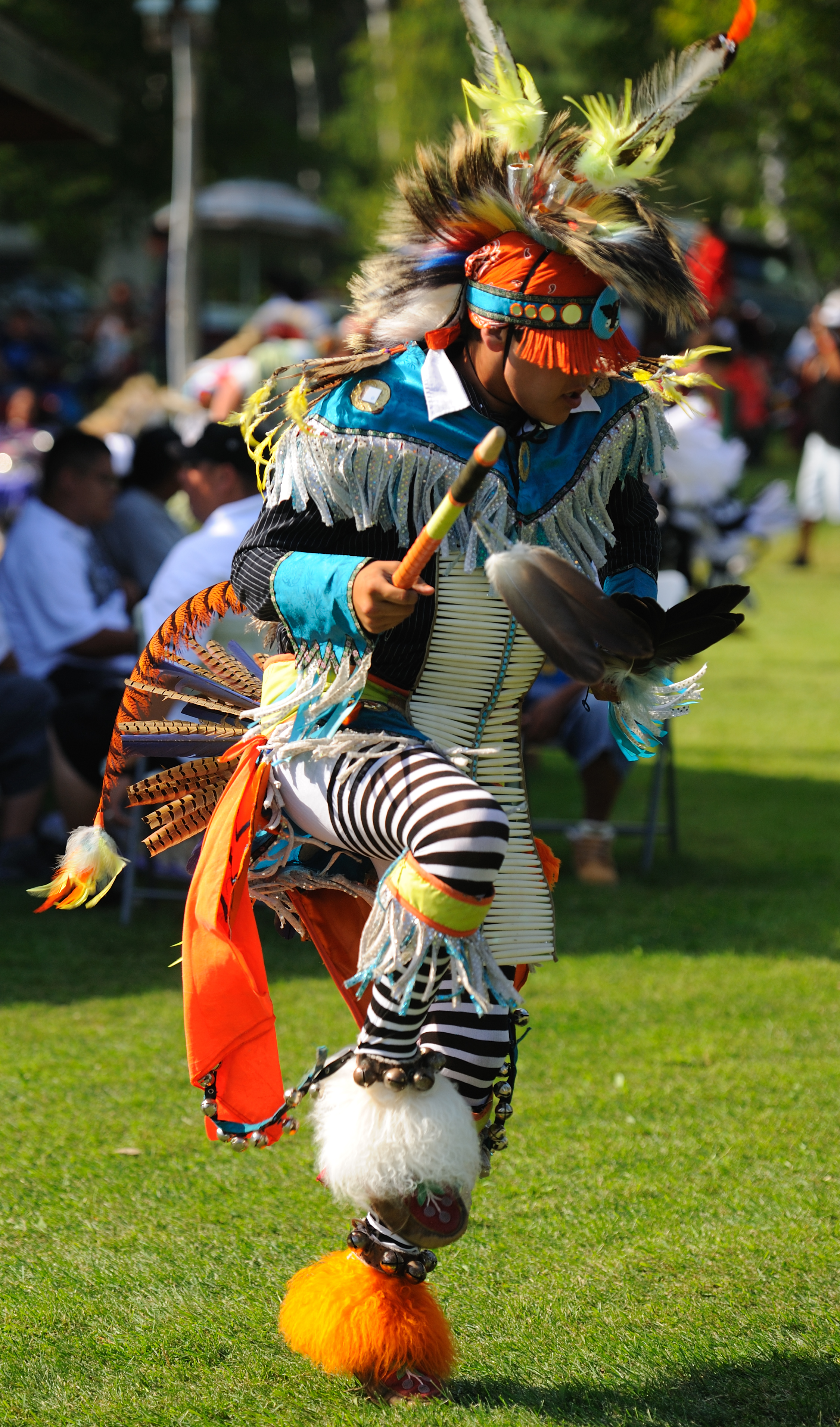 I had called before I came to be sure it was open to the public and was warmly invited. When I explained what I am working on, it was suggested that I speak with a particular man who is very involved in the community. At the powwow, we were introduced and sat down together to talk. I explained this project and said I would like to include something about the Ojibwe people because of their importance in this area. His response was, "In our tradition, when you ask someone for information, it is customary to give a gift of tobacco, rice or something else you value." I was embarrassed and felt like a bit of an oaf that I needed to be told that, and that I had nothing to give. And, yet, I can't know the etiquette of a tradition until someone is willing to teach me. So, I am very grateful for the lesson – and you can be sure there is both tobacco and rice in my car now for future occasions.
He went on then to tell me how strong and cohesive his people are and how valuable powwows are for bringing people together and maintaining their traditions. He told me about his seven children, most of whom were there participating in various ways – and about their accomplishments in education and life. He's a teacher of the Ojibwe language and a special education teacher in public school who loves being there for troubled kids. There was gentleness and happiness in his eyes and I have no doubt he is a gift to many people.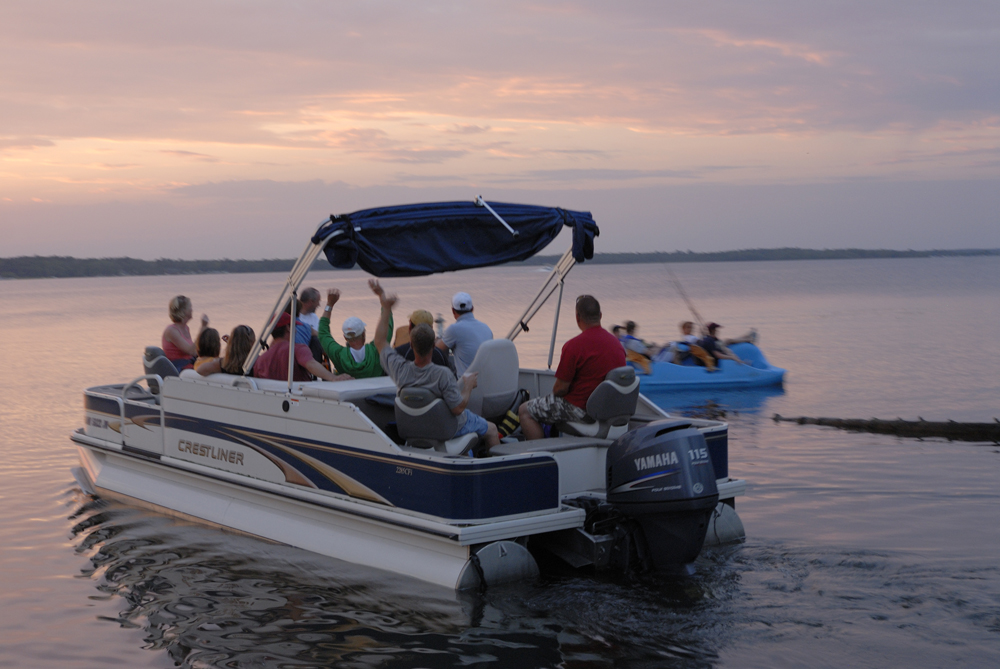 I made it back to my cabin on the lake just in time for the sunset last night. Boat loads of folks were coming in from fishing and going out to enjoy the evening.
I spent a few moments on the swimming dock soaking it all in until the mosquitoes let me know the day had ended.  See you soon!  Gayle